Recipe: The BEST Vegan Hot Chocolate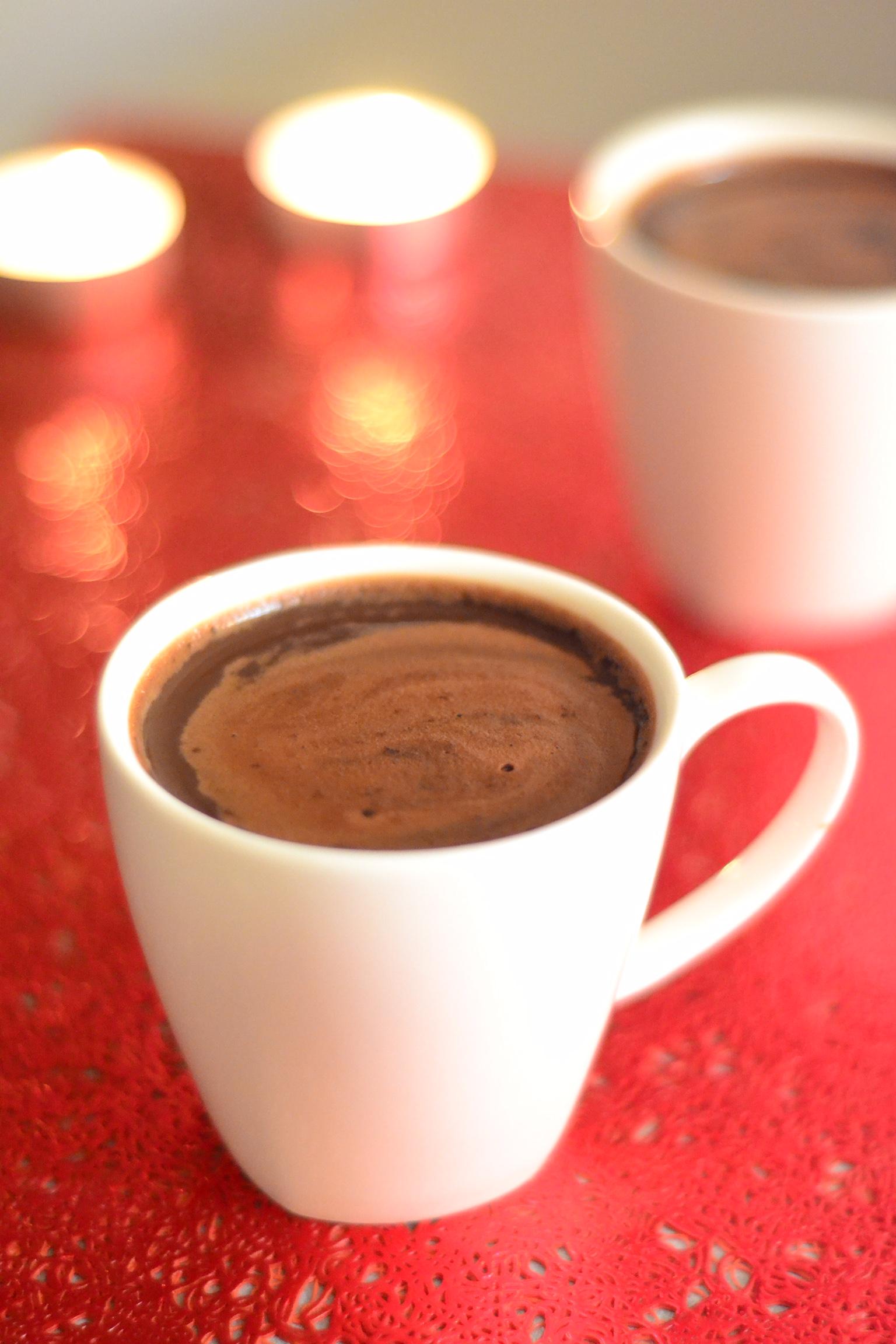 The BEST Vegan Hot Chocolate Recipe
Written By: Layla
It's cold outside and this time of year, there's nothing better than staying indoors or enjoying a cosy night in after a long day at work. Here is where the best vegan hot chocolate recipe comes in to play....
Think about it, there's nothing better than snuggling on the couch, watching TV and enjoying a hot chocolate - the best part? It's vegan!
The BEST Vegan Hot Chocolate Recipe
What You Need
Here's everything you need to make the best vegan hot chocolate. Full of flavour, creamy and perfect for an evening treat after a long day.
Before writing about the other ingredients, I have to write about thhe Alpro Vanilla Milk. It tastes amazing - I really mean amazing! Not only does this give the hot chocolate a lovely flavour but it adds a creamy texture to the drink. If you haven't tried this - I highly recommend it.
That's it! That's all you need to make this hot chocolate - two items. Below, you'll be able to see some optional items but I find the above works fine for me...
Optional Items
Cornstarch
Sugar
Dark Chocolate
Cornstarch can be used if you want to make your hot chocolate creamier. Can also be added to make a chocolate sauce.
Sugar can be added to suit your taste but I find when using the Alpro Vanilla Milk, it's sweet enough and works really well.
The same goes for dark chocolate - if you want a really rich treat, add a few pieces to the saucepan or use it to make chocolate shavings to sprinkle over!
Method - How To Make
Even though this tastes amazing, this is really easy to make and if you're anything like me, you'll be making this quite a few times - especially with the cold weather here in the UK!
For the quantity, it all depends on the amount of people you're making this hot chocolate for.
Just think, 1 standard-sized mug = 1 person.
Vegan Hot Chocolate - Method
In a small saucepan, add 1-2 standard-sized mugs of the Alpro Vanilla Milk.
Add 2-3 teaspoons of Organic Cocoa Powder.
Turn on the heat and stir the mixture - letting it simmer, not boil.
See Also
Stir the hot chocolate for a few minutes, keeping an eye on the colour and texture. You can adjust to taste, add more cocoa powder for a darker colour. (Optional ingredients can be added here too)
Keep the mixture on the heat and turn it up slightly - if there's little bubbles appearing, remove from the heat and serve.
Additional - if you have dark chocolate available, create some chocolate shavings and sprinkle over for an extra chocolatey treat!
As you can see, this is the easiest but BEST vegan hot chocolate recipe! It tastes amazing and if you haven't tried the Alpro Vanilla Milk - please do! It's just that good!
I'll be sharing more easy, yet tasty, vegan recipes on here so if there's any requests or something you'd like to see, feel free to comment or email me!
Have a lovely week!
x x