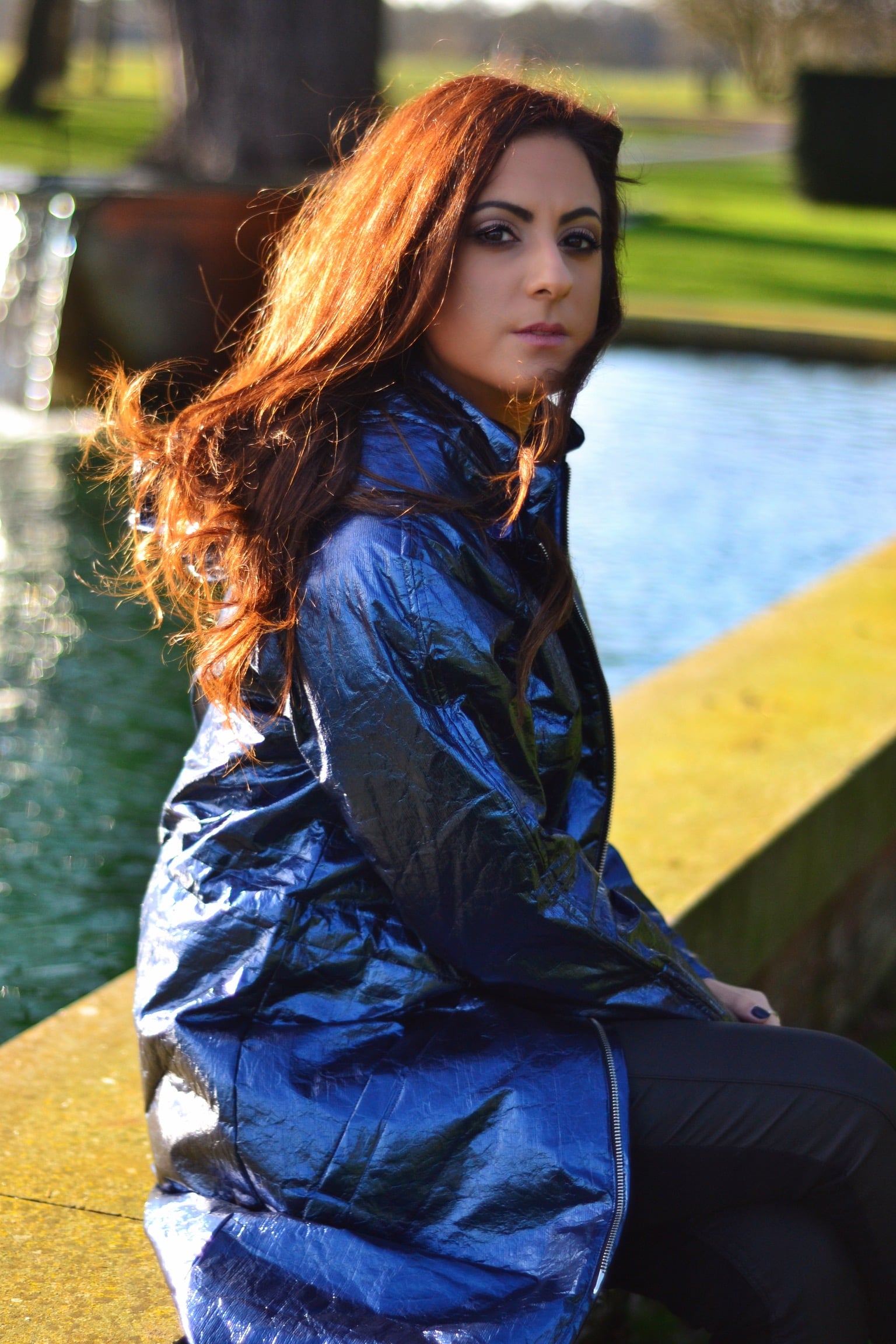 High Shine Parka
Written By: Layla
Brand Spotlight: Coats From Elvi Ladies Clothing (Elvi Boutique)
Good Morning to all you gorgeous readers - I hope you're well and having a lovely start to the week, as you can see, a new outfit post is here and this will definitely brighten up your outerwear for Spring!
Outerwear - High Shine Parka
That's right, take a look at this gorgeous parka I have right here - isn't it just beautiful!?
What I love about pieces like this is even though they have a modern 'vibe' to them, they're timeless pieces which can be worn and styled in many different ways.
For example - if you're someone who doesn't want to wear too much colour, this is one of the easiest ways to "brighten" up your look and without much effort at all.
Think of an all-black look with a splash of colour.
On a contrasting note, you can wear a lovely red oversized jumper or t-shirt with dark blue denim jeans and flats or sneakers for a casual look - layered with this high-shine parka!
As you can see, it's a thin jacket but that doesn't mean it doesn't keep you warm - in fact, it works both ways. It's lined on the inside to keep you warm when it's slightly chilly yet light enough to wear when the sun shines too...
A long with that, you've also got a hood for days when the sun shines but the rain still makes an appearance out-of-the-blue!
Buttons & Strings - High Shine Parka
Before I go into the detailing on this jacket - I just want to mention the look and colouring of this high-shine parka.
You can see that this has a "creased" effect which is fashion-forward and something which is considered to be a big trend this year. Despite the creased effect on the jacket, it still has that high shine 'glossy' finish and catches the sun in such a beautiful way - with a slight "metallic" sheen to it, it really is gorgeous!
Now, I couldn't write up this post without mentioning the 'accessories' on the jacket and when I say accessories, I mean the buttons and strings.
As you can see, on the sleeves, there's button detailing which adds that "luxury" touch to the look. It shows you that the brands' design team has thought about the detail by putting in the extra touches and finishes to complete the look.
Below, in more photos, you'll also be able to see that around the waistline there are drawstrings on the jacket - these can be pulled to adjust the fitting and style of the jacket.
Personally, I prefer them loose as I tend to layer my outfits and want to feel as comfortable as possible.
Hood - High Shine Parka
Along with the detailing on the jacket and as briefly mentioned further above - there's also the ever-essential hood which needs to written about.
You know how it is, for us in the UK - we can go out in the morning with sunshine beaming an halfway through the day, the weather changes and we get caught in the rain.... there's no worry when your jacket comes complete with a hood and this high shine parka features one.
In this photo on the right - you can also see the detailing on the sleeves. The buttons can be undone and turned to change the look but on the day when I was taking photos, it was very, very cold!
See Also
YouTube Feature - High Shine Parka, Elvi Boutique
OK, so now we're moving onto the YouTube features and here, you'll be able to see two of my weekly vlogs.
In the first vlog, you can see a little behind-the-scenes peek of the location where I took the photos along with some other fun features too!
In the second video, you'll be able to see a little preview of the other coat which will be featured on here soon and funnily enough - I should have worn the high shine parka as I ended up getting caught in the rain!!!!
I think you'll all enjoy the vlogs - I have a new video coming this week so make sure you check out the link below to subscribe to my channel as there's so much coming soon!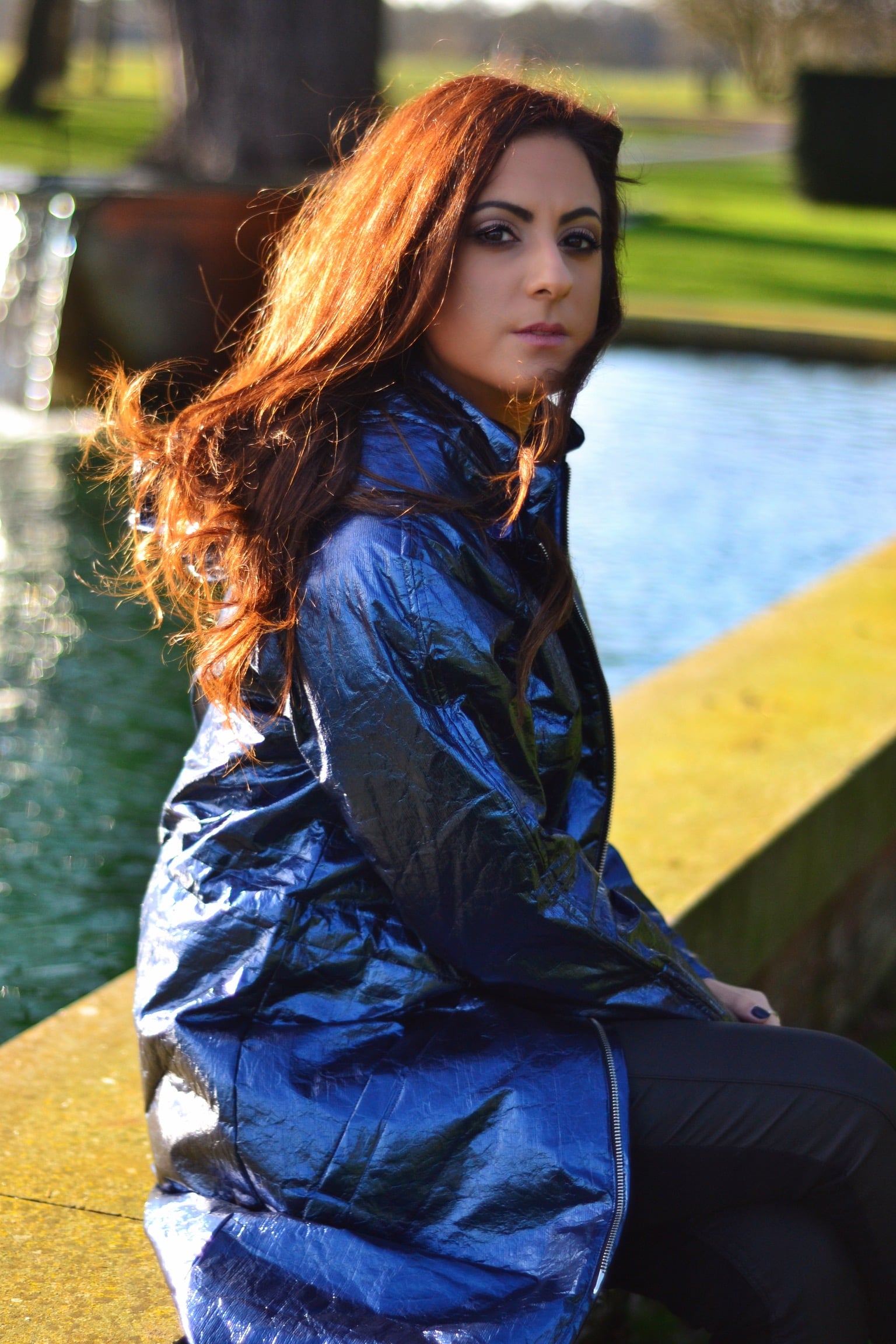 There we have the high shine parka and I'd love to know what you all think of this - is it something you'd add to your wardrobe and if so, how would you style the parka?
I love reading all your comments so let me know what you think.
I hope you all have a wonderful week ahead and make sure to check back as there's lots coming soon!
x x