Make The Most Of Your Small Spaces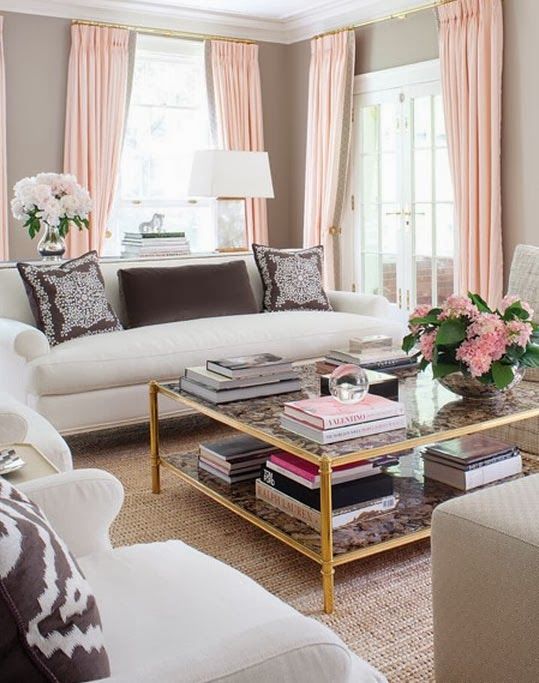 Make The Most Of Your Small Spaces
Written By: The Sprinkles of Style Team
Location: London, United Kingdom
Image Source - Pinterest
The Sprinkles of Style team is back with a new interior decor post and this time, it's about how to make the most of your small spaces at home and transform the space you're in.
When you ask a lot of people about the kind of home that they would want to live in, in an ideal world, one thing that you can pretty much guarantee that everyone is going to say is that they want as much space as possible.
For the vast majority of people, nothing says that you're living in your dream home quite like having huge rooms and lots of space however, for most of us - the idea to live in a dream home sometimes isn't exactly viable.
 In fact, the reality of living in any kind of home is that you're going to end up with a little bit less space than you would ideally like.
This is especially if you're in the UK - the likelihood is that you'll end up in a space that's much smaller than you first thought and for many people this turns into frustration and not being happy in or comfortable in your home.
Many people feel as though they're unable to live their lives simply because they don't have the amount of space that they would like however - that doesn't need to be the case.
The truth is, especially nowadays, is that there are always things which you can do in your home in order to make the most of the smaller spaces - transforming the space and creating a little haven!
Here, you'll be able to see a few tips that you might just want to try.
Light Is Your Friend
The most important thing to consider if you really want to get more out of smaller spaces is light.
There is nothing better than light to make a smaller space seem larger.
In fact, a lack of decent lighting can make even the most cavernous space seem cramped and dingy.
Good lighting can take a tiny space and make it feel a whole lot more open and can make it feel like you have far more room to breathe.
The best source of this kind of light is, of course, the sun.
Getting as much natural light as possible into your home should be your number one priority.
Not only that but something like a wall mirror can be incredibly useful for bouncing the light around the room and creating a very effective illusion of space.
The idea that a room feels bigger when there's a mirror in it might sound like an old wives tale but it really does work, and a lot more effectively than you might expect.
You might also want to think about using some brighter colors on the walls to bounce as much of the light around each room as possible.
Think About The Flow
Speaking of movement through a room, one of the big mistakes that a lot of people make is that they fall into the habit of treating every room in their home as though it's a totally contained space.
In reality, and this is especially important in smaller homes, rooms should flow into one another with a sense of cohesion. This might sound a little bit odd but the truth is that it's relatively simple.
Just think about the ways in which you'll be moving through your home and make sure that your rooms are arranged in such a way that you're able to do so as smoothly and as easily as possible.
Obstructions to your movement through your home can completely ruin its flow and make it feel a lot more cramped.
The assumption is that to have a really nice home, you need to have a lot of space and that couldn't be further from the truth!
Sure, there's a lot of benefits to having plenty of space around your home but the truth is that there are also a lot of benefits to smaller homes as well.
If there's one thing that a home can't replicate no matter how large it is, it's charm. One of the best things about smaller homes is the fact that they are often some of the most interesting and charming spaces possible.
They have so much personality to them that larger homes, more often than not, don't have the same charm.
See Also
From creative storage solutions to the lack of wall space forcing you to create some beautiful feature walls with all of your decorations - don't let your desire for more and more space blind you to all of the amazing possibilities that come with living in a smaller home.
Create An Open Space
Just because a room is small doesn't mean that you have to have everything crammed in together.
It makes sense to take the time and think carefully about how the room is arranged and how you can best go about creating some open space.
For example, if you've got a large coffee table in the middle of a small living room, maybe think about getting rid of it and replacing it with a couple of small side tables around the couch.
That way, you've suddenly opened up a huge amount of space in the middle of the room that, while it's not technically being used for anything, can help the room feel a whole lot more open and spacious, as well as making movement through the room a lot easier.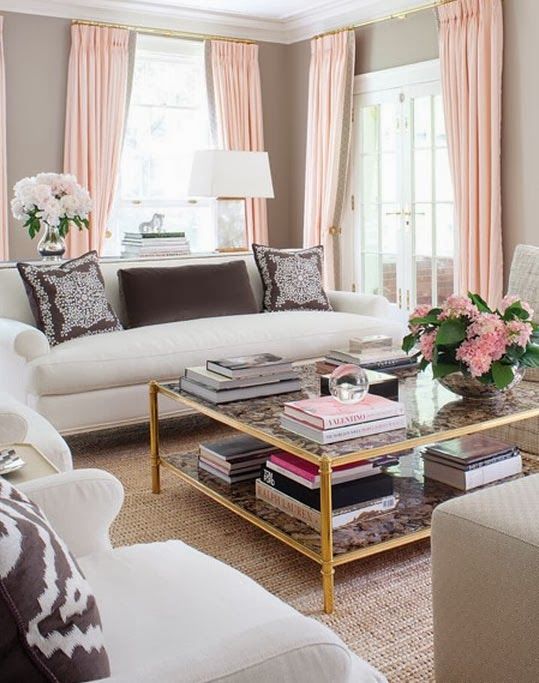 Go Minimal
There's something rather nice about having a lot of ornaments, pictures, souvenirs, and other relics of your life and experiences placed around your home.
Sometimes though, there's a limit and as always, it's good to make changes around the home - moving items to different rooms, for example from your living room to your office space or hallway to avoid everything being in your living room which could end up looking cluttered.  
Think about making a change to avoid spaces looking cramped and embrace something of  a more minimalist aesthetic.
Clear of the clutter and focus on clean lines and space - like the picture. There's character yet everything looks neat, organised and pretty without it feeling or looking cramped and cluttered.
It's a subtle change but one that will make a huge amount of difference if you do it properly. 
Don't throw belongings away - simply move it to another room which you're organising or for the meantime, pack it away until you've worked and arranged all the rooms in your home to create a lovely feeling throughout.
You know that everyone here at Sprinkles of Style loves reading your comments so let us know what you think of these tips for creating more space in your home.
The Sprinkles of Style Team
x