Keeping Your Home Safe And Gorgeous This Christmas
Keeping Your Home Safe And Gorgeous This Christmas
Christmas is a wonderful time of year and in this post the Sprinkles of Style team is sharing some things which you need to look out for to make sure your home is safe and gorgeous this Christmas!
Christmas is such a beautiful time of year - it's when people make more time for one another and come together to enjoy food, drinks and of course - each others company!
We all decorate our homes accordingly and buy things which make people happy - trying to spread the festive Christmas and cheer and joy however there are some things which we don't think about and this is where Sprinkles of Style comes along!
With our advice your home will not only look absolutely stunning but it'll be safe for all of the family to enjoy!
Starting With The Driveway
For many people, the first impression starts at the moment they get out of the car and admire your home.
If you're anything like Layla, you'll make sure that your guests see warm and welcoming lighting through the windows - opting for warm white fairy lights and decorative features to create a warm and cosy glow from within.
Next, make sure you hang a beautiful wreath on the door - one of the easiest ways to make your home look inviting and perfect for the festive season.
Next, think about your driveway paving - make sure it's free of ice (especially with the weather we've had in the UK).
Choose The Right Lighting
Again, Christmas lights are key to creating a beautiful and inviting home at this time of year.
Unfortunately, the wrong type of lighting could be a fire hazard so if you have any older decorative lighting - make sure you check things thoroughly or buy new lights to ensure you're safe.
Opt for LED lights which look every bit as cheery but are much safer to use.
Smells Like Christmas
There are certain scents that just make Christmas - the smells of mulled wine, fruits and spices are an irreplaceable part of the holiday season.
Again, like Layla - she loves using scented candles around her home however this is another element which you need to focus on and ensure you're safe at all times.
Make sure candles are placed in an open space yet somewhere close to you so you can keep an eye on it.
If you have little nieces, nephews and other family members running around - you could always try natural homemade alternatives such as adding sliced apple or oranges, cinnamon sticks, orange zest and star anise to boiling water, letting that simmer in the background which will fill your home with a truly festive/warming scent.
Cooking Christmas Dinner Safely
Christmas dinner is considered to be the best part of Christmas for so many people and with all the glorious food on display - the dining table essentially becomes a centrepiece of it's own!
Again, if you're anything like Layla then you'll love cooking for people who come to visit on Christmas - yes, she spends a long time in the kitchen preparing food and pudding, making sure it all tastes and looks lovely. (Hey, she's Greek you know) 🙂
However, there's also many people out there who aren't as confident when it comes to cooking the Christmas dinner and  this handy guide could be just what you need to make sure everything is under control.
It's the season of happiness so don't let anything stress you out!
🙂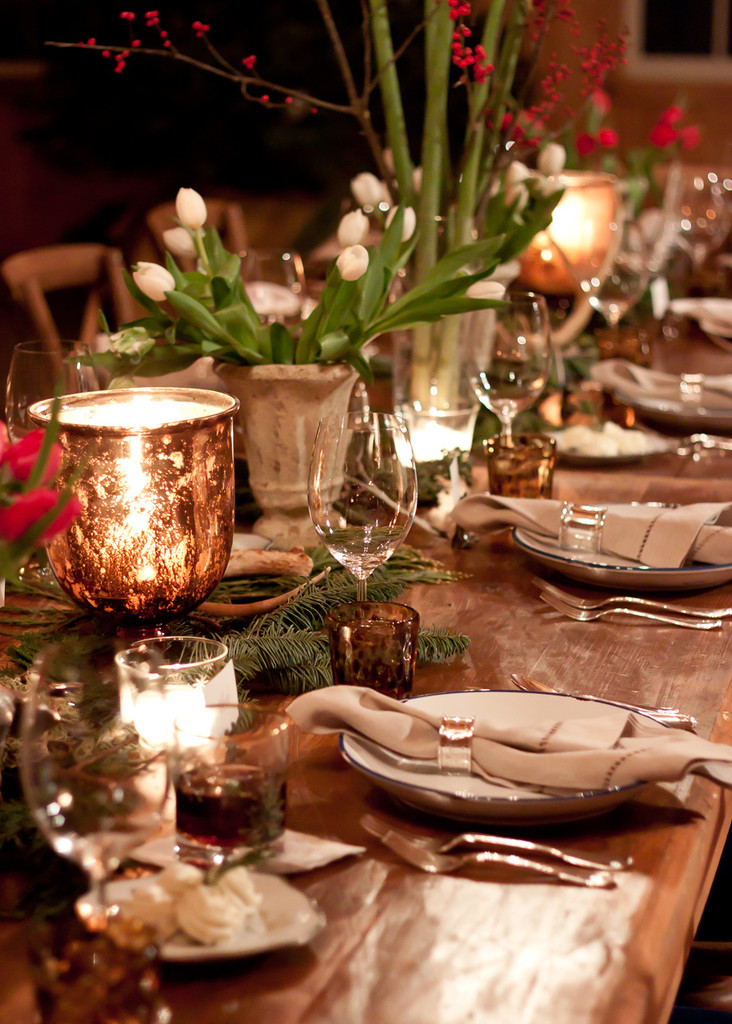 So there we have some of our tips on how to make sure your home is perfect this Christmas and whilst these might be small things to consider - you'll make sure that your home dazzles!
Overall, family and friends will be left with an experience to remember.
The Sprinkles of Style Team
xx