Delicate Jewellery From Happiness Boutique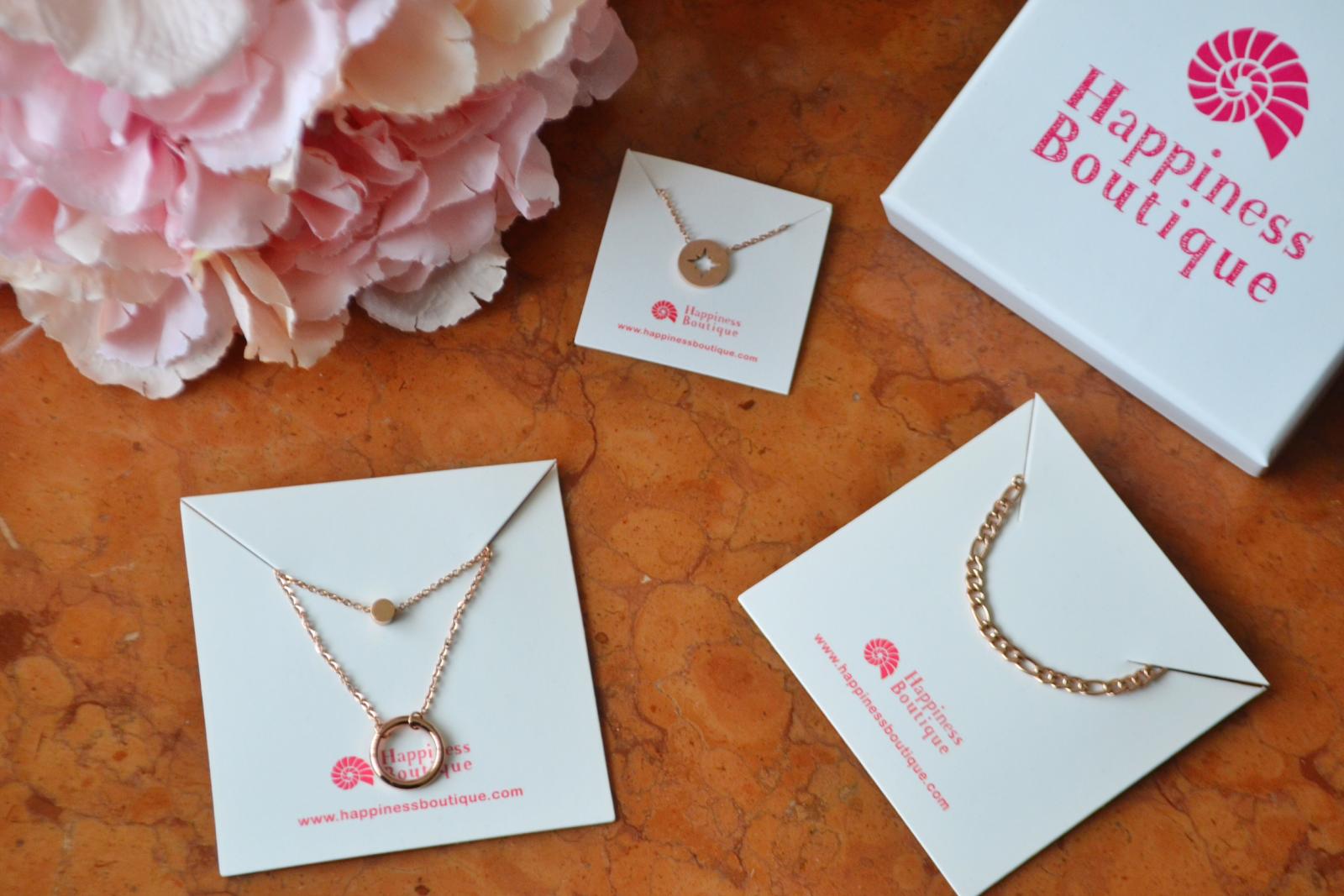 Delicate Jewellery From Happiness Boutique
Written By: Layla
Location: London, United Kingdom
From statement jewellery to delicate jewellery - the trends are ever-changing and in this post, you can see a selection of some of the prettiest items from Happiness Boutique. The jewellery brand to remember!
Delicate Jewellery With Happiness Boutique
About two ago, I was all for statement jewellery - the bigger, the better however fast-forward to today and I'm much more of a delicate jewellery type of girl.
For me, this is the beauty of developing your own style and evolving - I've said it before but I never follow the trends, I simply take inspiration from them and create my own look to suit my day-to-day life and at the moment, delicate jewellery works a lot better for me.
Happiness Boutique - this is a jewellery brand which you need to remember as they offer high-quality pieces at great prices.
Take a look at the rose-gold choker chain for example, since receiving it, I've been wearing it everyday (even in the shower) and you know what? It still looks brand new!
You can even take a look at the video below where you can see me wearing this chain.
Layered Necklaces - Happiness Boutique
If you're like me and like layering your necklaces - look at this beautiful option right here.
I mean, how beautiful is this - I chose this as I love the circle symbol which represents positivity (for me) along with the smaller (filled) circle above - again, in a beautiful rose-gold shade, this is the perfect way to add an elegant touch to your outfit without much effort.
I've worn this with the choker-chain necklaces too and it looks beautiful - I'll be featuring them in an outfit post coming soon. 🙂
Compass Necklace - Happiness Boutique
This necklace really stands out for me, not because it looks pretty but for it's design which connects to me.
Take a look and you'll see that in the centre of the circle, it's cut-out as a compass.
This isn't just a 'pretty' necklace - for me, this represents the direction in life and it's little things like this which could be thought about as gift ideas too.
You don't have to spend a lot to show someone that you thought of them and more often than not, it's not how much is being spent but the thought that counts.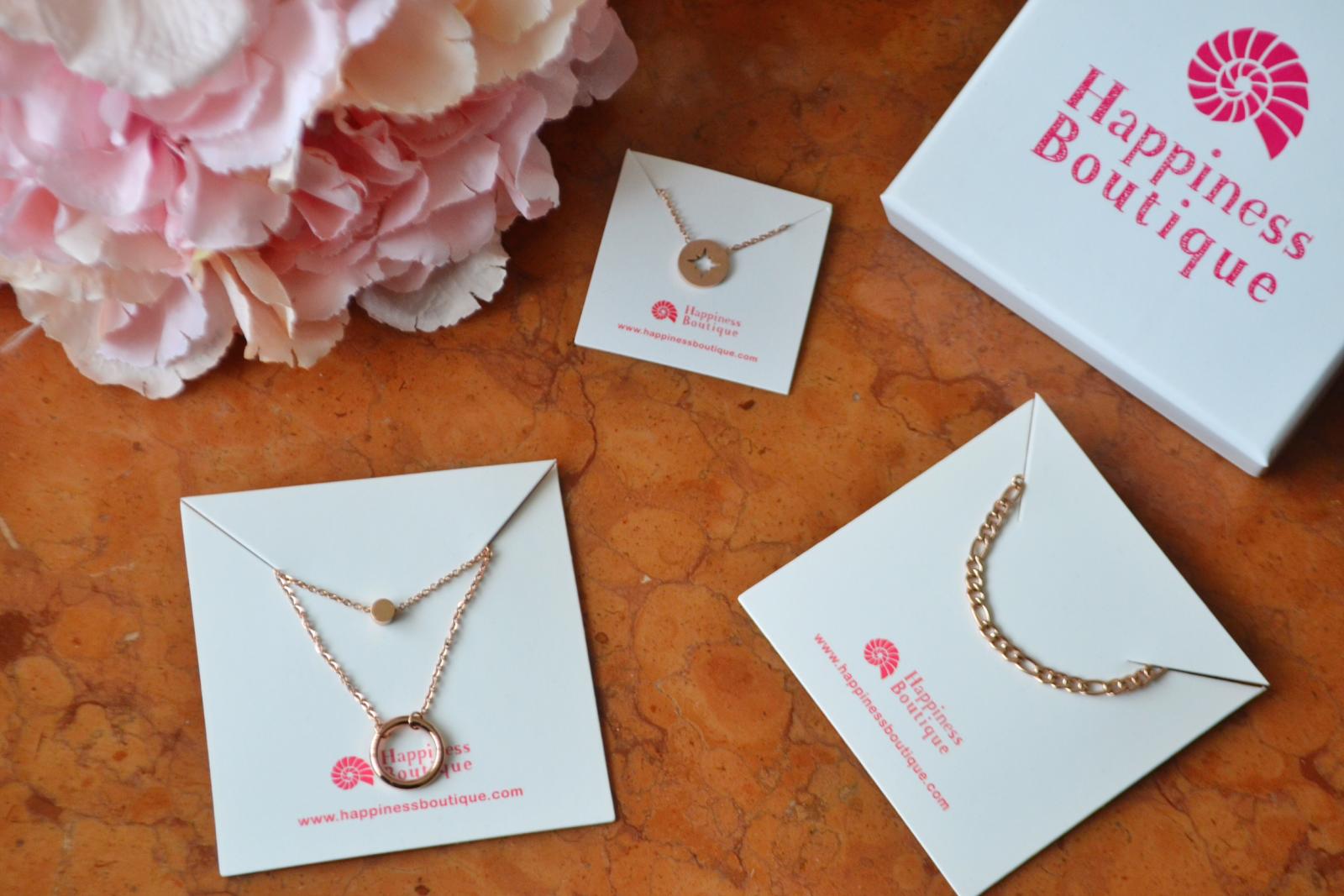 So, there we have the beautiful necklaces from Happiness Boutique! I've worn them alone and they look beautiful but right now, as I'm writing this - I'm wearing all of them in a layered style and I have to say, they look absolutely gorgeous!
What I love about delicate pieces like this is the fact you can wear them alone for a really elegant look or layered for a bit more of a statement - if you're like me and like your jewellery to co-ordinate, make sure you check out Happiness Boutique as their styles work and compliment one another for a really beautiful look.
I always love reading your comments so make sure you let me know what you think about these necklaces, if you've heard of the brand and if you're a statement jewellery person or more of a delicate jewellery person!
x x