IT Cosmetics: Brow Power Review
IT Cosmetics: Brow Power Review
Described as a "Universal Eyebrow Pencil" - is this really worth the hype? Does it suit all hair colours? Find out what Layla thinks in the IT Cosmetics Brow Power Review.
Hey everyone! I hope you're all well and having a wonderful week so far - as you can see, I'm back with another beauty review and this time it's featuring a product from IT Cosmetics. 
You might have seen in this post about some must-try items from the brand and after testing the products one by one, I'm sharing my reviews on everything - in detail too. 
First up is the IT Cosmetics Brow Power as many of you have been emailing me and asking about my thoughts on this so - here's the full review! 🙂
IT Cosmetics: Brow Power Review - Packaging 
As you can see in the picture, the comes in a box package too - containing all the relevant information about the product ranging from 'before' and 'after' shots to relevant information.
The actual brow 'pencil' is sleek and professional looking. Perfect for beauty lovers and make-up artists alike.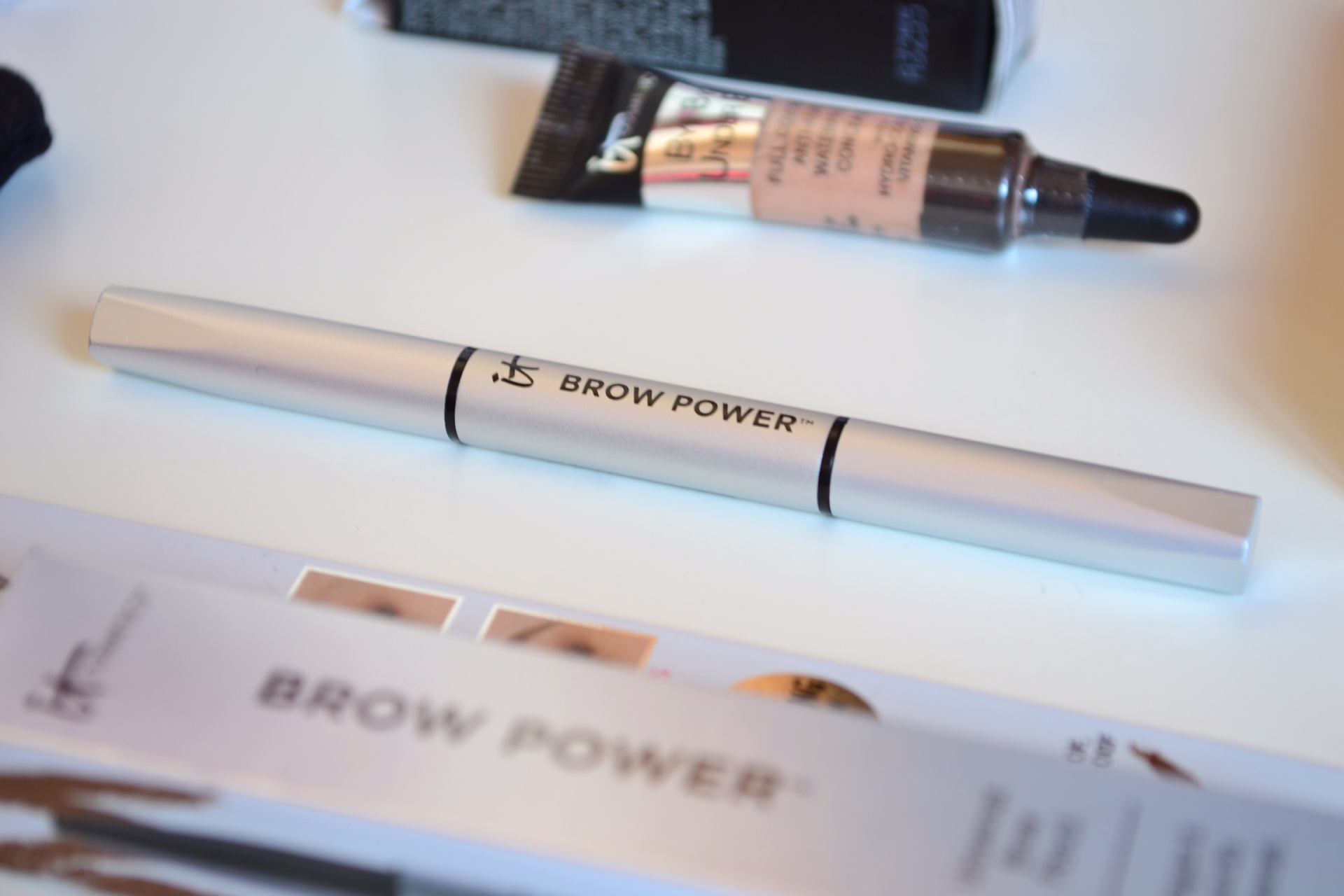 IT Cosmetics: Brow Power Review - Product & Colour
OK - onto the important part of the review! The product itself and of course - the colour. 
This is described as a 'universal' brow pencil which is suited for all hair colours BUT - it's not, unfortunately. 
As you all know, I'm dark haired and even though this looks dark in the picture (and in person) the pencil has too much of a red undertone. 
It's not a natural colour and this didn't blend with my hair colour - at all. I'm really not sure how IT Cosmetics have described this as a universal brow pencil as it's not.
HOWEVER -  I do like the eyebrow comb (pictured below) as this really shapes brows in a lovely way so what I do is apply my trusty dark shadow to define brows and then comb through for a lovely polished look. 
See Also
BONUS - Don't throw away the pencil! Instead of using this as a brow pencil, use it as an eyeliner on your upper lash line. If you've got brown eyes (like me) then the red undertone in the brow pencil will make your eye colour 'warm' by bringing out an almost chocolate-shade  - check out this post for photos. 
You all know that I love reading your comments so let me know what you think! Have you tried this IT Cosmetics Brow Power Pencil and if so, what did you think of the colour?
I'd love to know your thoughts so feel free to comment or send an email! 🙂
xxx