Trends To Look Out For: Embellished Skirts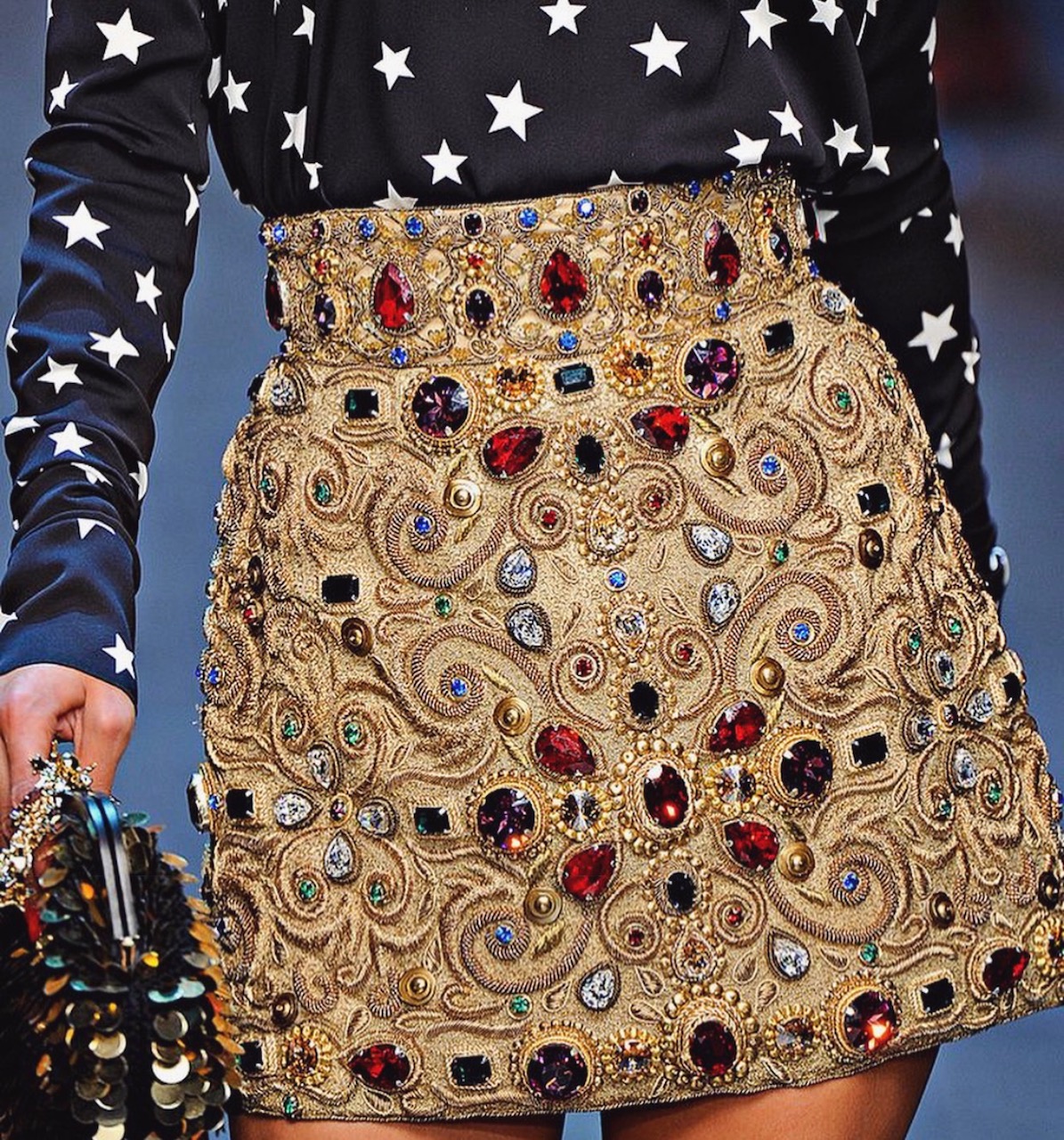 Embellished Skirts
Written By: Sprinkles of Style
Location: London, United Kingdom
Here's a trend you need to keep an eye on - Embellished Skirts! Spotted on the runway, perfect to wear all-year-round and can be styled in so many ways...
Make A Statement
When you choose an embellished skirt, it's time to make a statement - don't hold back!
Take inspiration from this beautiful skirt which was seen on the runway from Dolce & Gabbana - complete with beautiful jewels in stunning rich tones which sparkle and attract attention.
This can be styled with an all-black look, for example - black top and black strap heels which will look elegant yet allow the focus to remain on the skirt.
If you choose an embellished skirt with jewels - remember that you won't need any additional accessories!
Keep things simple and let the skirt do the talking! 🙂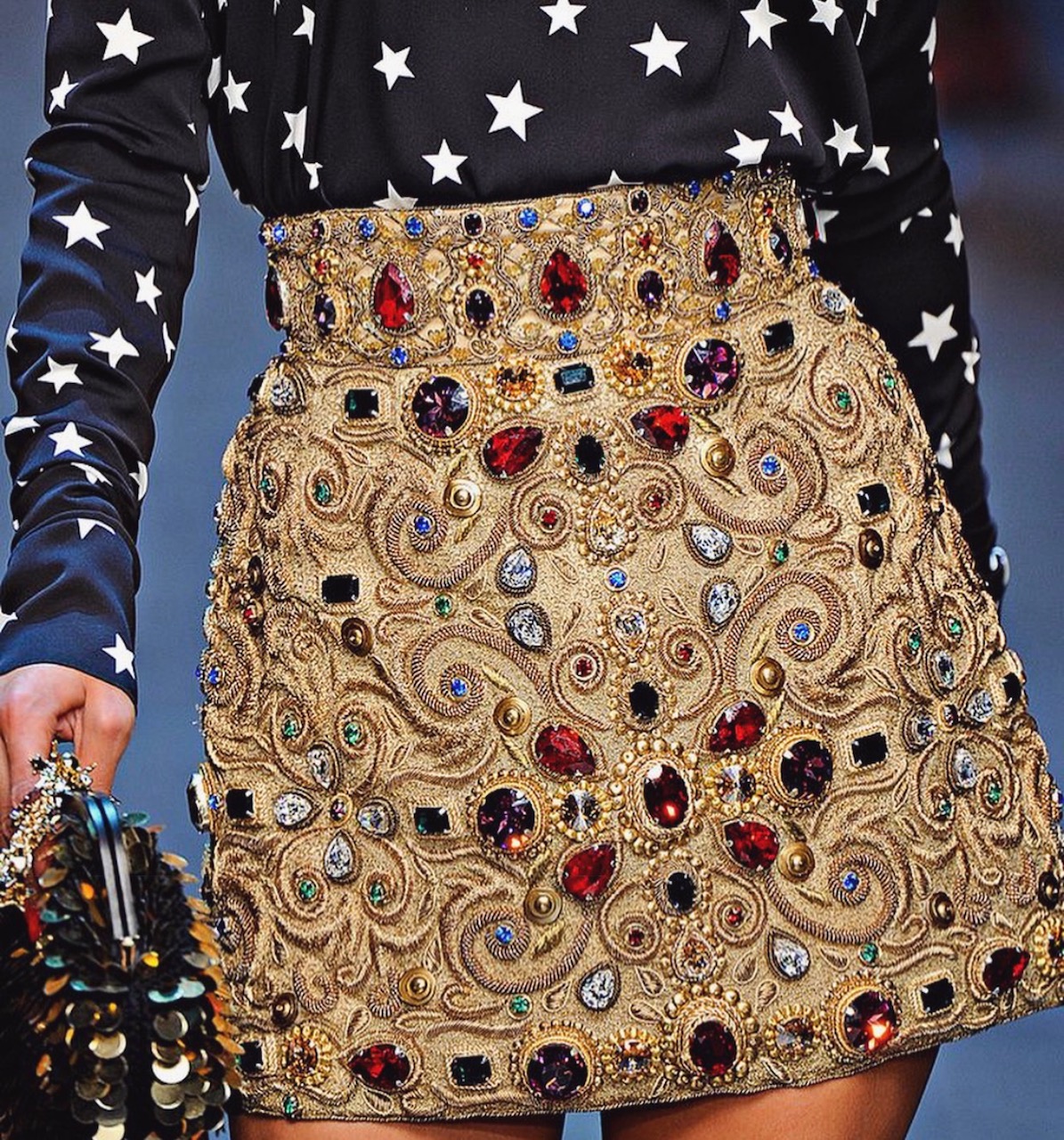 Attention To Detail
Ok, Ok, so - you're not a fan of jewels and sparkle?
Take a look at this beautiful skirt right here - it's embellished to the maximum however, it still remains classy, elegant and sleek whilst attracting attention.
Look for designs that have a 'focal point' so to speak - in this case, it's the heart in the centre with the detailing all around.
When you're wearing an embellished skirt, keep the rest of your outfit as simple as possible and stick to one or two colours maximum.
For example - red skirt with black top / shoes.
This way, your outfit won't be too 'busy' and the focus will remain on your skirt and of course the beautiful detailing.
We love hearing from you and reading all your comments so let us know what you think of Embellished Skirts - are you a fan of them or do you prefer something a bit more simple?
Let us know what you think!
The Sprinkles of Style Team 🙂
x x