Met Gala 2013 – Beauty & Fashion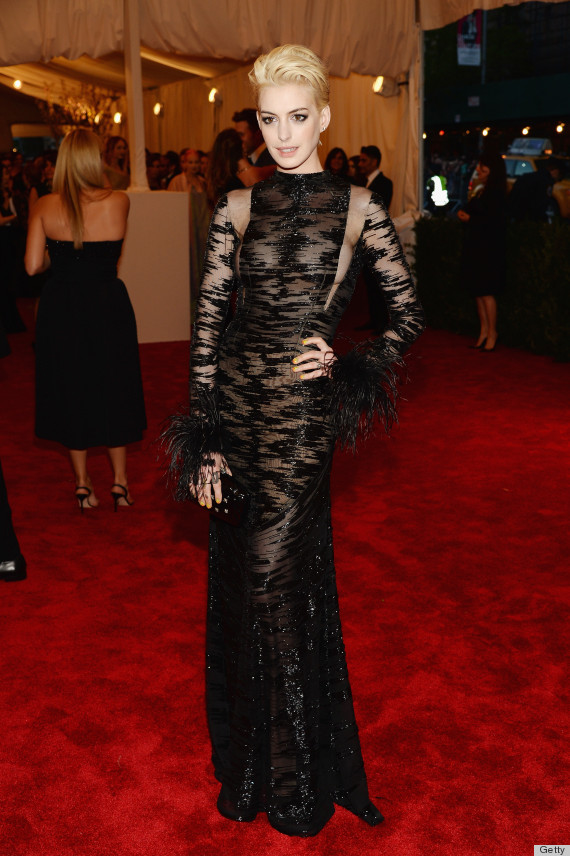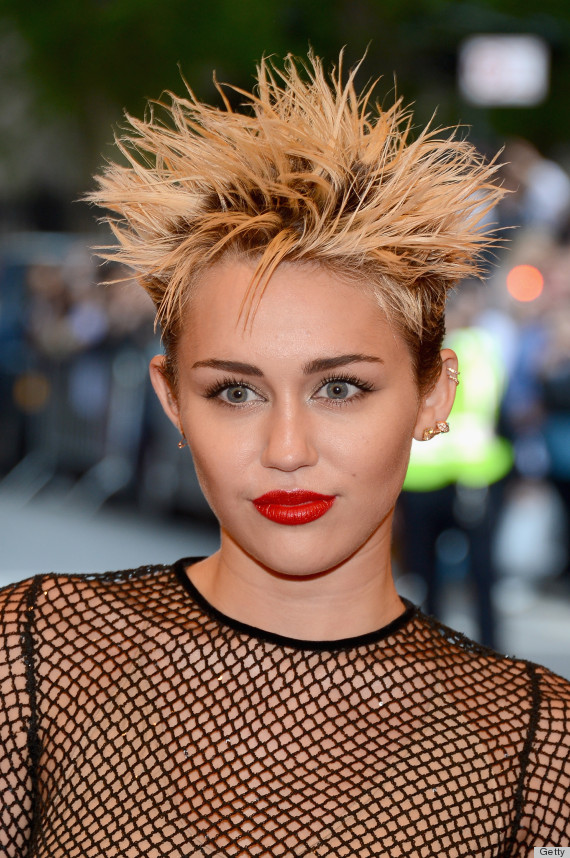 Well I know I may be a little late but it's better late than never!
The Met Gala 2013 was held earlier this week and all the celebrities were told that the theme was a 'punk' theme….some celebrities decided to go all out, some got it WRONG but some got it so, so RIGHT!!
In my opinion Anne Hathaway & Miranda Kerr got it RIGHT.
They both looked effortlessly chic, flawless and just downright gorgeous!
ANNE HATHAWAY
I'm in LOVE with Anne Hathaway's new hair colour and the smoky eye look she went for really complimented her new hair. 
THE dress was gorgeous with the lighter beige detail making it look like it was a cut-out detailed design giving her curves.
MIRANDA KERR
Miranda Kerr always looks gorgeous in a more hollywood glamour sort of way.
Her hair was swept to one side in loose curls and her make-up was simple with statement red lips.
DRESS was another gorgeous floor-length gown with beautiful cut-out detail showing off her Victoria Secrets Angel body…..this is what us girlies go to the gym for! 
Who got it WRONG
Miley Cyrus
looked like she got electricuted before she went out….what on earth was with her hair….did she actually think she looked good!? 
Nicole Richie
….what did you do to your gorgeous hair!?  Blonde and brown both look good on you but GREY…really!? 
Yes…some of you will say let the haters hate but I'm not a hater….I love the fact that Miley chopped off her hair (
took out the extensions
) as she looks so much better and refreshing! 
She has really been experimenting with her hair more lately and I really enjoy seeing what she'll do with it but seriously….spikes!? 
Nicole Richie…she's a fashion icon and always a few steps ahead but grey hair is a massive NO to her….it just doesn't compliment her skin tone at all!
Now Kelly Osbourne could pull it off….
Overall my favourite look of the night was Anne Hathaway…I think she looked absolutely stunning!!
Let me know your thoughts guys…even if you don't agree with me I want to know!! 🙂
Layla xx