ClarinsMen Super Moisture Gel Review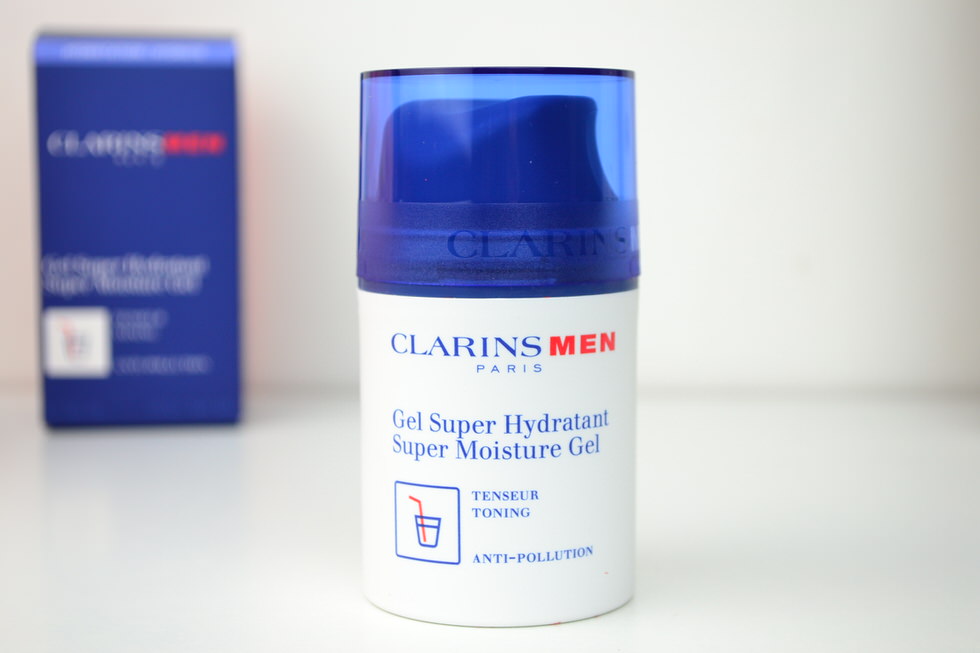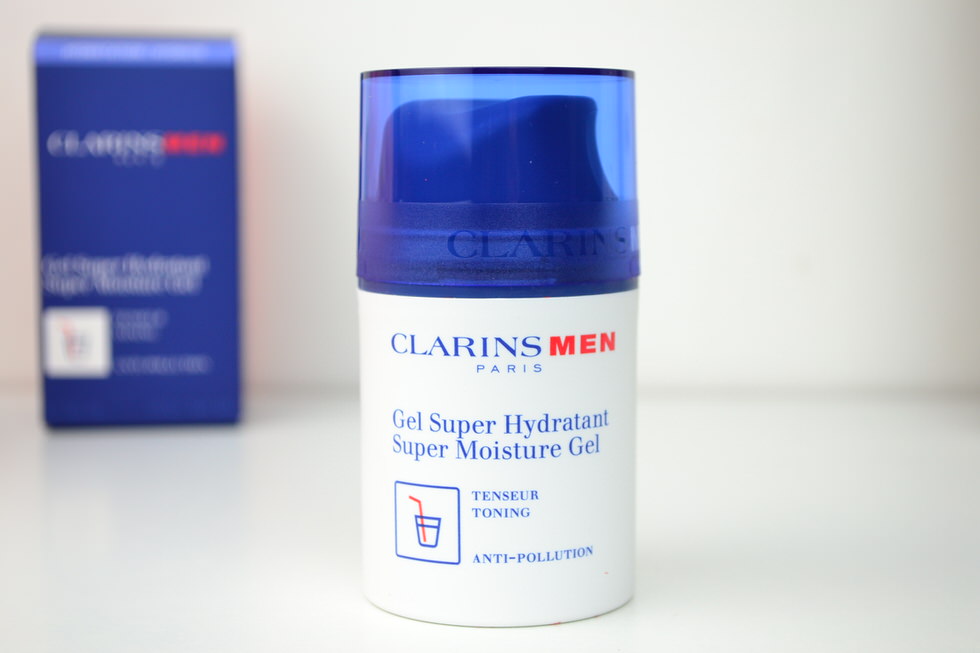 ClarinsMen Super Moisture Gel Review
There's no denying that Clarins is a wonderful brand, I'm a huge fan of their products as are many of you lovely readers but what about their Mens Skincare?
Clarinsmen is the skincare range for men (obviously) and as we know most men like simple, no-fuss products that do the job.
ClarinsMen super Moisture Gel Review – Packaging
The packaging is really lovely, it's sleek, simple and to the point.
The colours Clarins have chosen are all wonderful, deep blue, white and red – overall it's masculine but has a really elegant feel to it.
You might pay more for a Clarins product but you know that all the details have been looked at and the product feels expensive – even the cap!
ClarinsMen Super Moisture Gel Review – Application
Again, it's an easy no-fuss product and the fact it's an airless applicator system means things are a lot more hygienic.
ClarinsMen Super Moisture Gel Review – Product
The product itself is a weird one, it comes out looking like a cream and as you can see in the picture above – looks like a cream but it actually feels like a cooling, soothing gel when applied to the face and neck.
It's a non-oily product so it won't block pores or feel heavy on the skin, in fact what it does do is create a really lightweight barrier so it locks in all the moisture, keeps skin feeling fresh, cool and also protects from daily pollution.
ClarinsMen Super Moisture Gel Review – Overall
If you're a little bit stuck for Christmas Gifts for him then this is a good option, it's a no-fuss product that works straight away to leave skin feeling refreshed and energised all day long – perfect!
ClarinsMen Super Moisture Review – Purchase
You can purchase this for £28.00 from Clarins by clicking HERE where you'll go straight to the product page!
I love reading your comments so let me know what you think….good gift idea for a friend or loved one?? 🙂