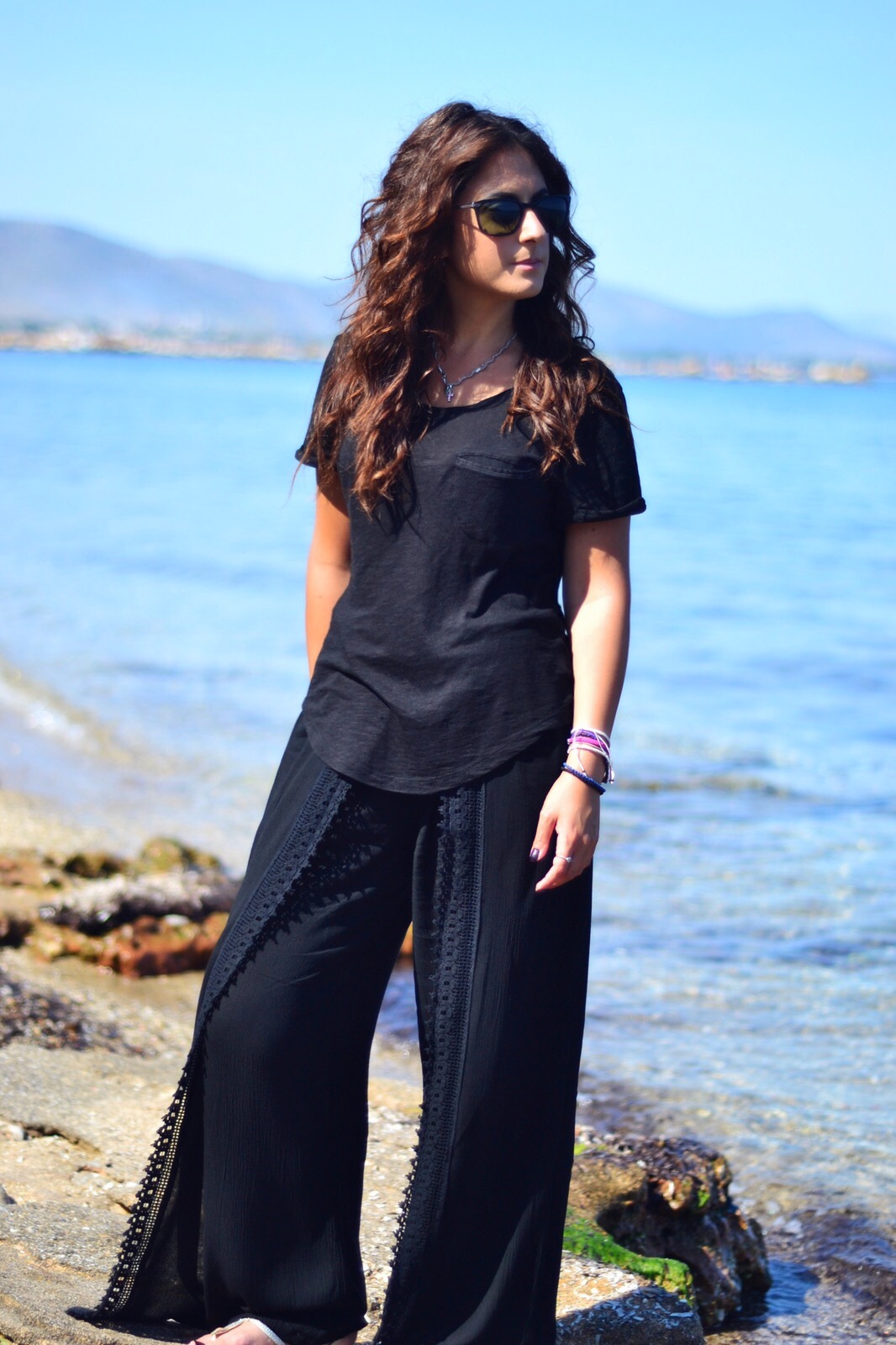 Wrap Palazzo Trousers
Written By: Layla
Location: Athens, Greece
Layla's back with a brand new outfit post and she's wearing a Spring / Summer must-have......Wrap Palazzo Trousers! They're making a comeback and look great - no matter the occasion.
"Effortlessly Stylish"
Hello, hello to all you gorgeous readers! 🙂
I hope you're all well and having a lovely start to the day.
As you can see, I'm back with a new outfit feature and this time, I'm wearing Wrap Palazzo Trousers which are making a HUGE comeback!
I actually purchased these last year (from Primark) however never got round to wearing them and on my latest travels to Athens, Greece - I remembered that I'd packed these in my suitcase.
A few days ago, the sun was shining and I wasn't in a dressy-up mood so instead of choosing my trusty jeans and t-shirt, opted for these trousers instead - you know, for a little change. 😉
As you can see, I decided to go for an all-black look which normally isn't the case when the sun shines (different story in the winter) - however I just wanted to keep all the focus on the trousers as I felt this was more of a laid-back look.
One thing that I absolutely love about these Wrap Palazzo Trousers is how comfortable they are!
The material for these trousers is so light and cooling making them great for warmer, sunshine days ahead - effortlessly stylish too! 🙂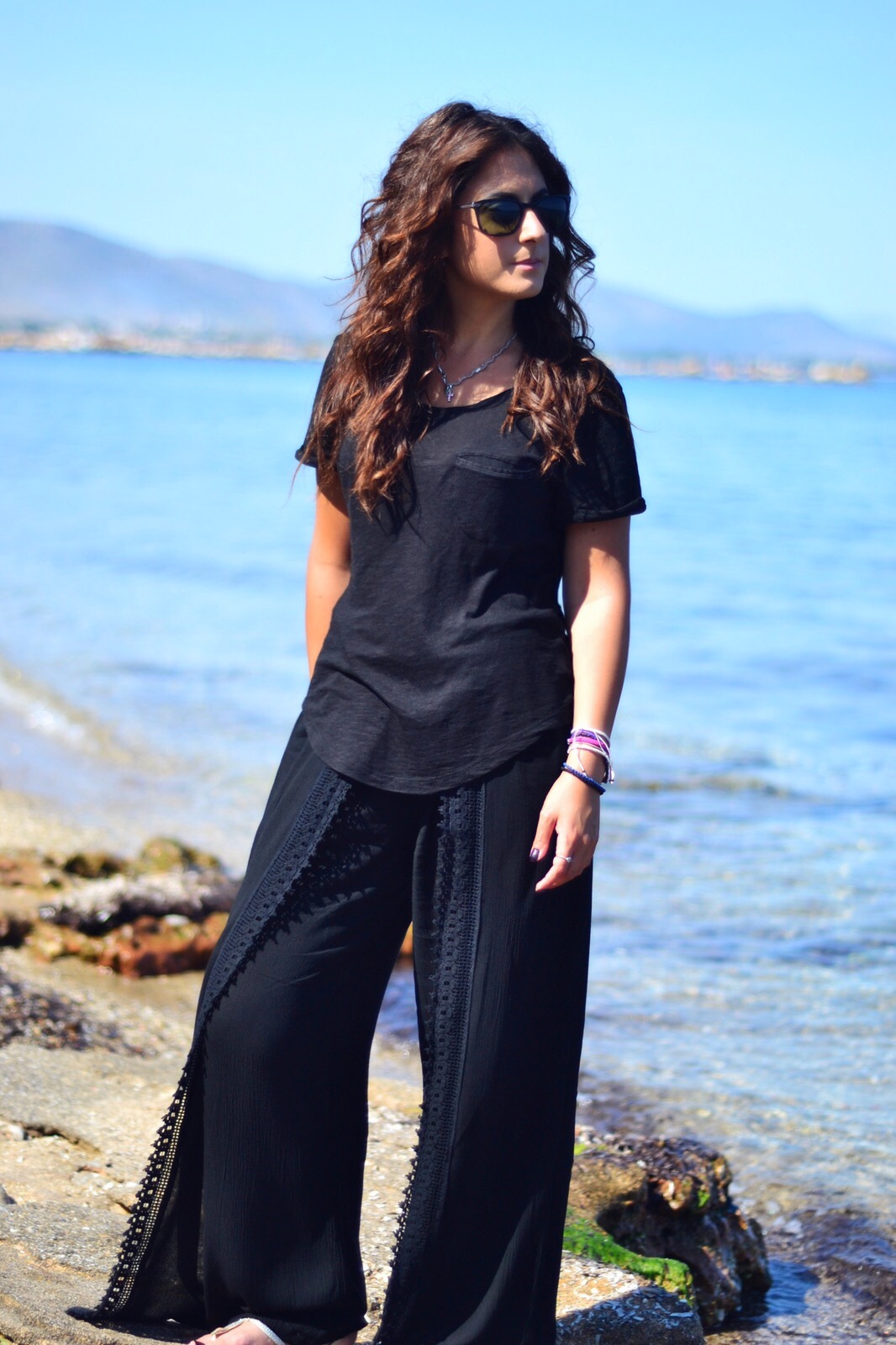 "Lace Detail"
OK, so let's take a look at the lovely lace detail on the wrap-around material.
It's so, so delicate yet something which makes all the difference!
For me personally, it's the little attention to detail like this which takes your outfit from everyday-casual to effortlessly-stylish in an instant.
Its the little things which really make a difference to your outfit and when I go shopping, it's something that I look for in my clothing.
For everyday looks, I don't want to just feel comfortable - I want to be able to throw on an outfit, without giving it too much thought, knowing that the little details will come together for an effortlessly-stylish chic look.
I'll be covering much more about what to look out for when shopping (no matter your budget) in another post but if any one of you has any questions relating to fashion or would like advice or help - please feel free to email me or get in touch through social media and I'll be happy to help! 🙂
You all know that I love hearing from you so let me know what you think of this outfit - it's quite a laid-back look and lovely for the warmer days ahead.
I hope you're all having a lovely weekend and looking forward to reading all your lovely comments 🙂
P.S - There's something new coming to the website soon and I think you're all going to love it so check back for all the latest. 😉