Vichy Normaderm Night Detox Review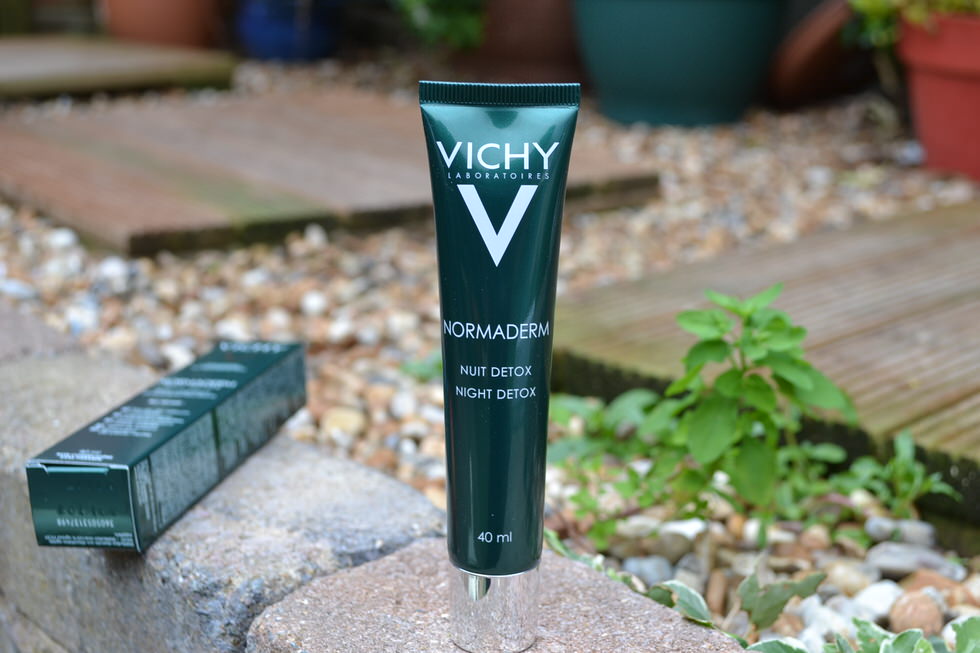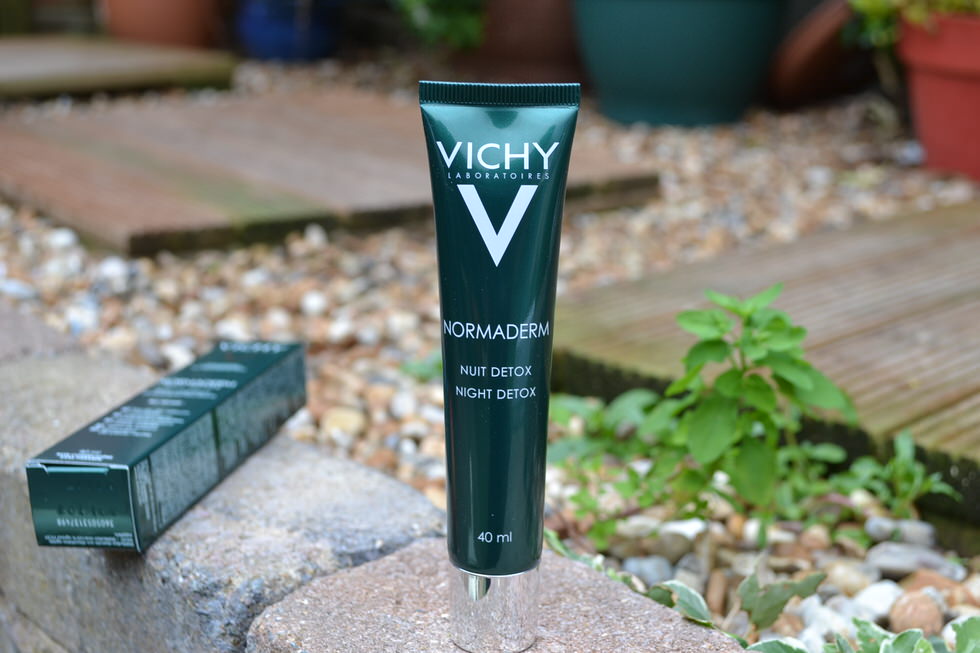 Vichy Normaderm Night Detox Review *
Vichy is a brand that I admire and respect, it's a lovely brand that provides wonderful quality products.
I do have to admit that this post has been waiting to be written up for quite a while now so let's get going with the review!!
Vichy Normaderm Night Detox Review – Packaging
I know I'm a beauty geek but I do love getting skincare products that come packaged in boxes or "outer packaging" like this – it just has a really luxurious look and feel to it plus I personally think it shows that the brand has put more time and effort into everything.
As you can see in the pictures above, the packaging is sleek, simple and the information listed is to the point.
Vichy Normaderm Night Detox Review – Texture / Product
Looking at the swatches above you'll be able to tell that this has a cream look to it but it actually feels like a makeup primer.
It's absorbed by skin in seconds and actually leaves your face feeling rather fresh which is lovely especially in the mornings!
Vichy Normaderm Night Detox Review – Overall
Now before I say what I think I do want to mention that I DO like this product however I do feel like there was too much hype surrounding it and I am slightly disappointed by all the promises and claims.
It DOES leave your skin feeling fresh and lovely but it didn't really control any excess oil, sometimes it made me shinier on the t-zone and nose!
Is this a miracle product? No – it's not but if you have dry skin and want a product that will make your skin fresh and revitalised then this will be something that you'll love using….I know that not all products will be for me and what I might not like others might love so it's all down to personal preference….I'm just giving you my opinion based on my experience of using this 🙂
Vichy Normaderm Night Detox Review – Purchase
This can be purchased from Boots for £11.25 – this should last you easily 4-6 months as you only need a little amount.
Click HERE to view the item on Boots!
I hope you're all well and having a wonderful start to 2015! 🙂