Statement Vest & Starry Jeans
Statement Vest & Starry Jeans – OK, so these pictures were actually taken a couple of months ago when I was in beautiful Greece (how I miss it) and I've only just managed to find them in the thousands of photos that are collecting on my laptop!
For me, fashion is all about having fun but at the same time we have to be comfortable and happy in what we wear – this way things will work for us instead of just looking good.
One of the thing that I really love about shopping abroad is that you can really find unique pieces that won't be everywhere and in Greece it's still common to have boutiques in every town centre as opposed to the big high-street stores.
I went to a boutique that I go to every time I visit the country and spotted this gorgeous statement vest which is fitted on the top part but becomes floaty over the tummy area – great if you're feeling bloated (hey carbs and cake!) but it also keeps you cool in the warmer weather.
Opposite the boutique I went into a store called Celestino which I hadn't visited in years – I felt like their clothes were extremely overpriced but I was surprised to see that their prices had completely changed this time round and I managed to grab these jeans for just 9 euro!
Yes – 9 euro! 🙂
Teaming these together wasn't intentional – I just threw them on to see what they looked like and I quite liked the way the colours and patterns worked together- chic, comfortable and relatively simple!
Perfect with flat sandals during the day and a pair of heels, hoop earrings and bangles for the evening – now….where did that sun go!?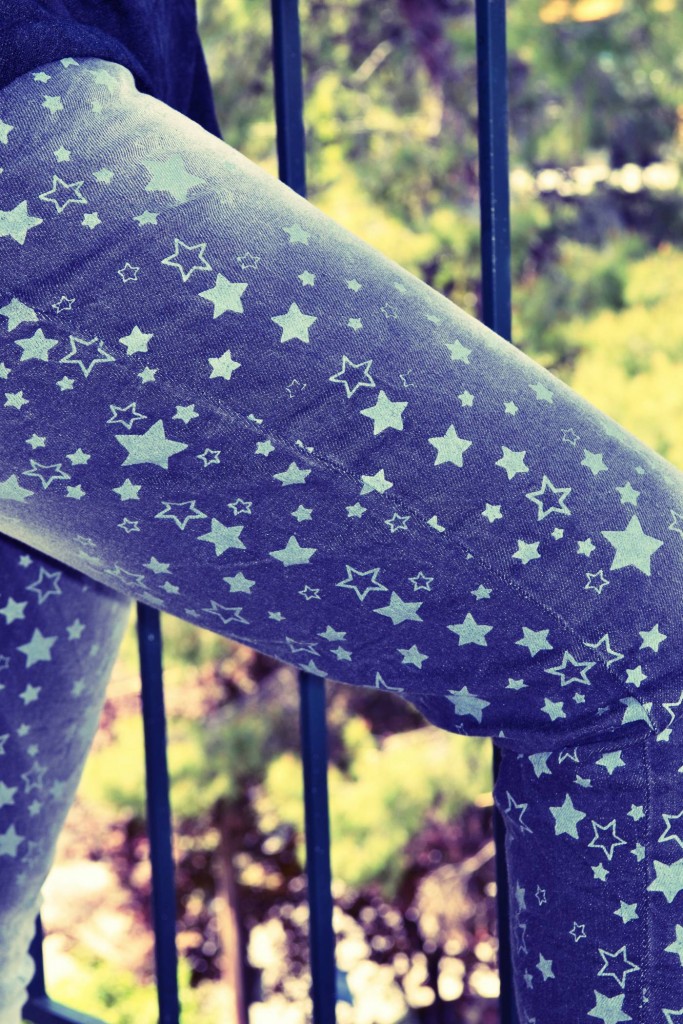 What I'm Wearing
Statement Vest (Selection)
Starry Jeans – Celestino
Hope you're all well and having a wonderful week so far, I'll hopefully be going through all your lovely comments this evening so let me know what you think and what your go-to pieces are! 🙂
xxx