Outfit: Floral Wide Leg Trousers
Outfit: Floral Wide Leg Trousers
Written By: Layla - Instagram: @layladbeauty
Location: Athens, Greece
It's floral fun on Sprinkles of Style and Layla's back with a new outfit post - this time featuring floral wide leg trousers which are perfect for the summer months ahead!
Outfit: Floral Wide Leg Trousers
Hello to all of you gorgeous readers, I hope you're all well and having a great start to the week!
I'm back with a new outfit feature and as you can tell, I'm loving florals at the moment!
From floral dresses which are perfect for the warmer days (as you can see in this post) to these floral trousers for getting to and from different meetings.
What I personally love about wide-leg trousers is the fact that they're effortlessly cool, they look chic (think boho chic) and they're really comfortable.
I like having the ability to style pieces depending on the occassion and with these floral wide leg trousers, I can dress them up or down.
For example, in this post, I've styled them with a pair of sandals, layered 3 necklaces over my vest top and added a couple of bangles to the look - this is perfect for everyday and great when you're rushing around to different meetings.
In the evening, I'd style these floral wide leg trousers with a pair of black wedge heels, hoop earrings and I'd add an extra bangle to the look too - you know, just to give it that edge.
This is what I love about fashion, being able to style different pieces in different ways.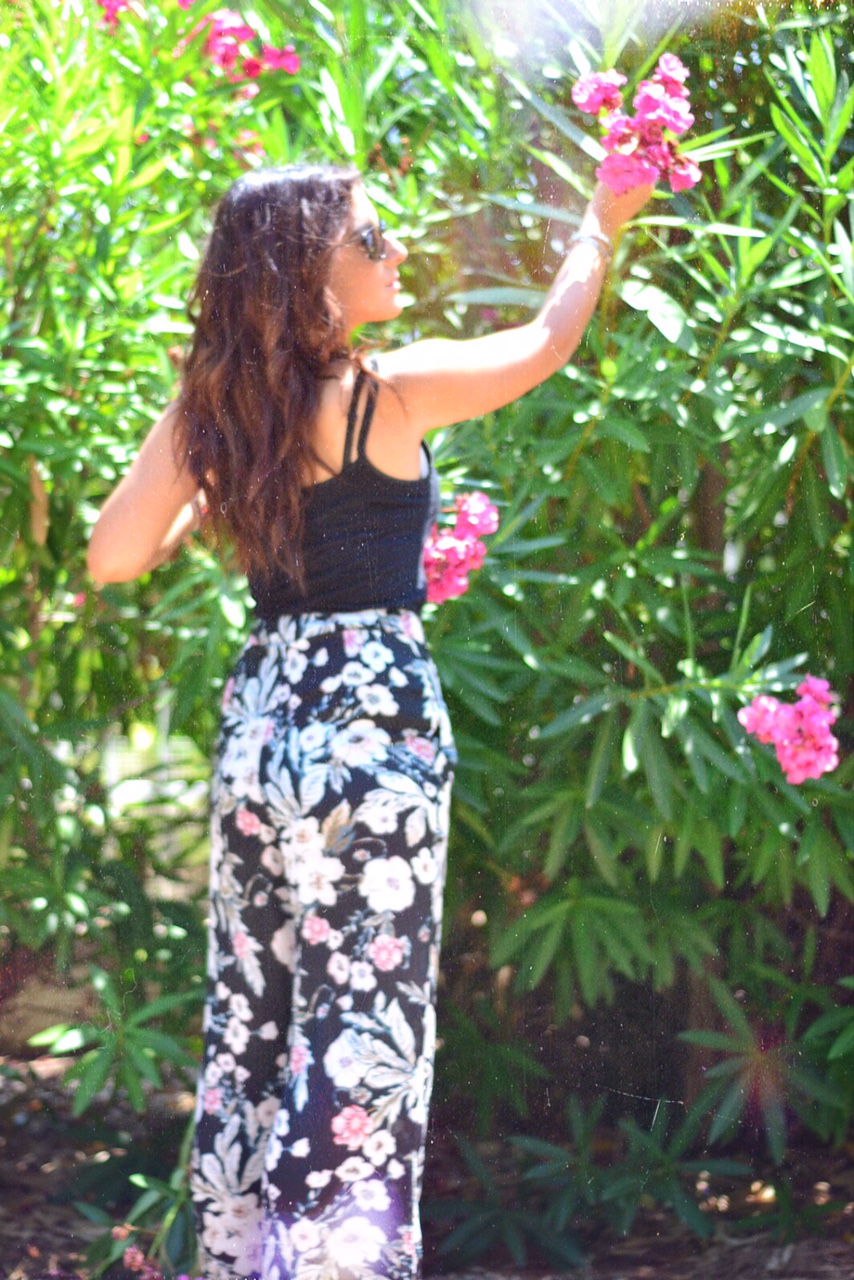 SHOP THE POST
The trousers I'm wearing are from Boohoo however I don't think they're in stock anymore BUT you can see these gorgeous options below... I have my eye on the stripe and floral mix trousers (right) - how cool are they!?
You all know that I LOVE reading your comments and cannot wait to see what you think of these floral wide leg trousers!
Are you a fan of florals like me or do you prefer more minimal designs?
Have any of the shopping options caught your eye?
Hope you all have a great start to the week, sending you all lots of positivity and happiness - go out there and make this week great! 🙂
x x