Double Eyeliner Makeup Tutorial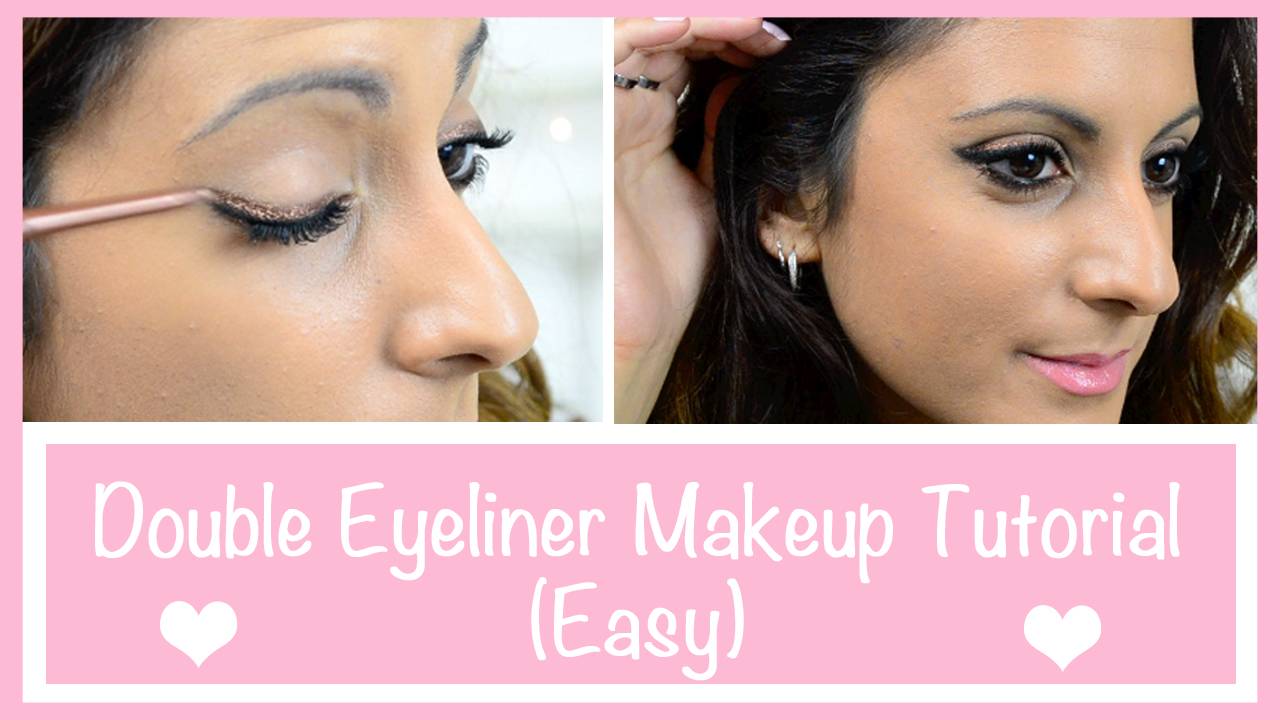 Double Eyeliner Makeup Tutorial – It's a new day and you're getting a brand new makeup tutorial, yaaaay! I thought about filming something a little bit different which is still easy to re-create!
The Double Eyeliner Makeup Tutorial is something that a lot of people struggle with but it's one of the easiest makeup looks around and after seeing this – you'll be doing it too!
I've used two neutral colours and opted for black and copper/bronze with a little bit of shimmer to add 'brighten' the eye so this could also be a really pretty look for everyday and a twist from your normal work makeup.
Black eyeliner also looks really beautiful with turquoise, blue, purple and even white so it's something to think about for an easy evening makeup look! 🙂
Below you can see all the items I've used – just click through to purchase!
What I've Used
Too Faced Bulletproof Eyeliner (Black Out)
Essence Long Lasting Eye Pencil (Hot Scorch)
YSL Faux Cills Effet Mascara (Black)
KIKO Milano Bronzer (Limited Edition)
Tarte Cosmetics Tartlette Lipstick (Ethereal Pink)
Ring – Claire's Accessories
You all know that I love reading your comments so please do let me know what you think, comment below, comment on my Youtube Channel, give it a thumbs up and subscribe to the channel to keep up to date! 🙂
xxx