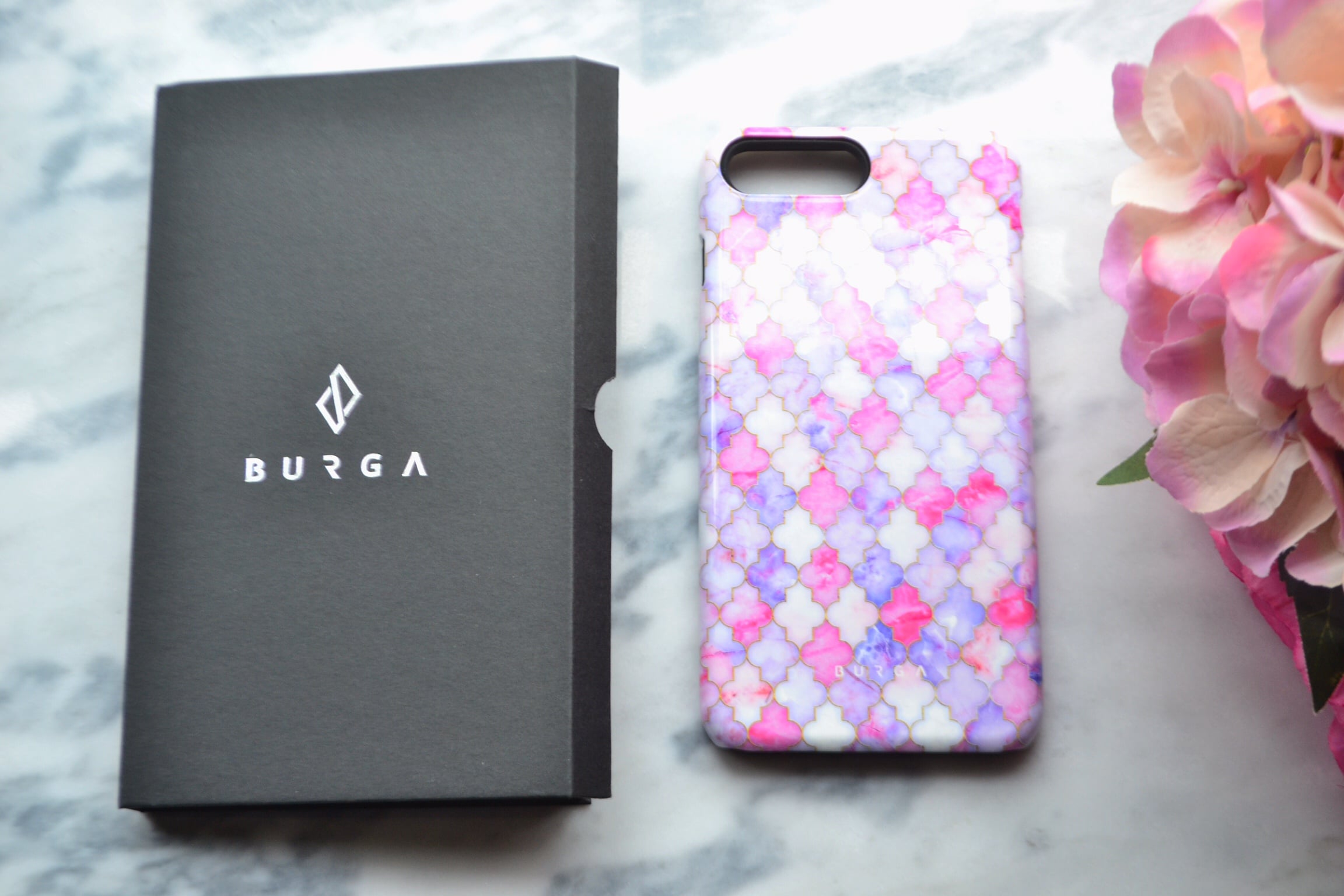 Burga Case Review
Written By: Layla
There's so many phone case brands out there and many of you will question - Is the Burga Phone Case worth it? In this post, you'll be able to find out as Layla tests the 'Charming Esmerelda' iPhone 7 Plus Case.
BURGA PHONE CASE
About Burga
Our phones are expensive so it's essential that we buy the correct phone cases to make sure they're protected - all the time!
If you're anything like me, you'll love changing your phone case but every so often, there's one which just works for a while.
This happened when I received the Burga Phone Case but did it stand the test of time?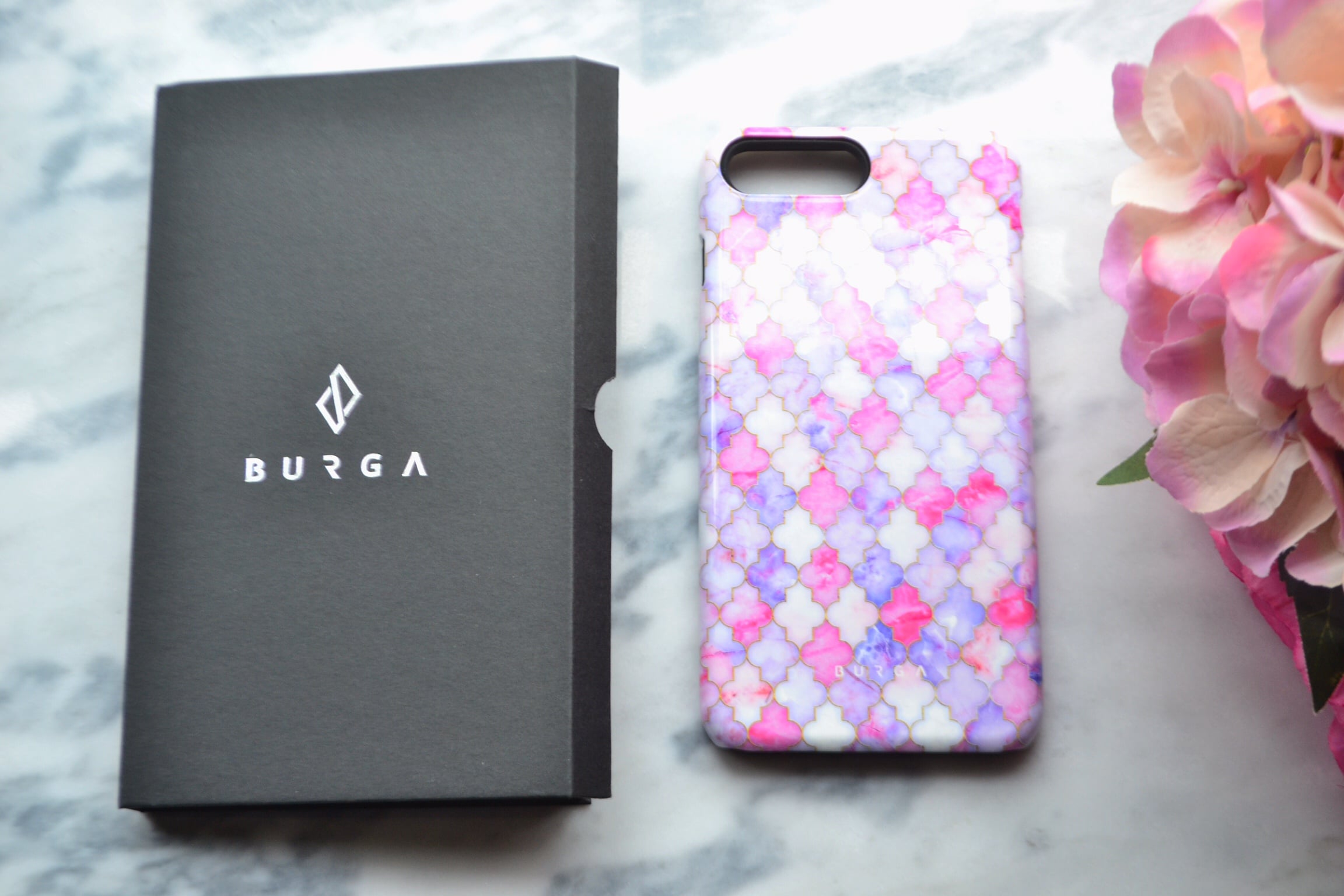 BURGA PHONE CASE
Packaging
As you can see, the phone case arrives in such a lovely way.
Take a look at the picture and you'll notice that the phone case comes packaged with a cushion-like lining around the edges, keeping the case in it's place through it's travels.
For me, it's the little things like this which make a difference and provide that luxury touch which we all love. It shows like the brand have paid that extra attention to the detail and this stands out.
The case is also packaged in a clear film - keeping it clean for when you receive it.
If you think about it, this also makes a wonderful gift option for someone!
On the back of the packaging, you have all the details from Burga including it's website details, social media and ways that you can be featured on their social media too - a great way to interact with customers and another way for the brand to receive extra exposure!
BURGA PHONE CASE REVIEW
What's The Tough Option?
When you visit the Burga Phone Case website, you'll come across two options to choose from.
Snap
Just the phone case alone with no extra lining or protective features. The top and bottom of your phone is visible leaving it prone to damage.
Tough
This is the option that I have. The tough option has an additional lining inside the case which is soft and as you can see, offers more protection by covering the top, bottom, sides and around the camera.
Out of the two, I would always recommend something like the tough option - whether it's a case like this with additional lining on the inside or whether it's a soft-case which covers the edges, it really makes a difference.
Now, I wouldn't recommend or choose a phone case which doesn't protect the top or bottom part of the phone - it just doesn't make sense....
See Also
If you look closely on the image, you may notice a crack on my screen protector - this happened before I used the Burga Phone Case and I just haven't gotten round to changing it yet....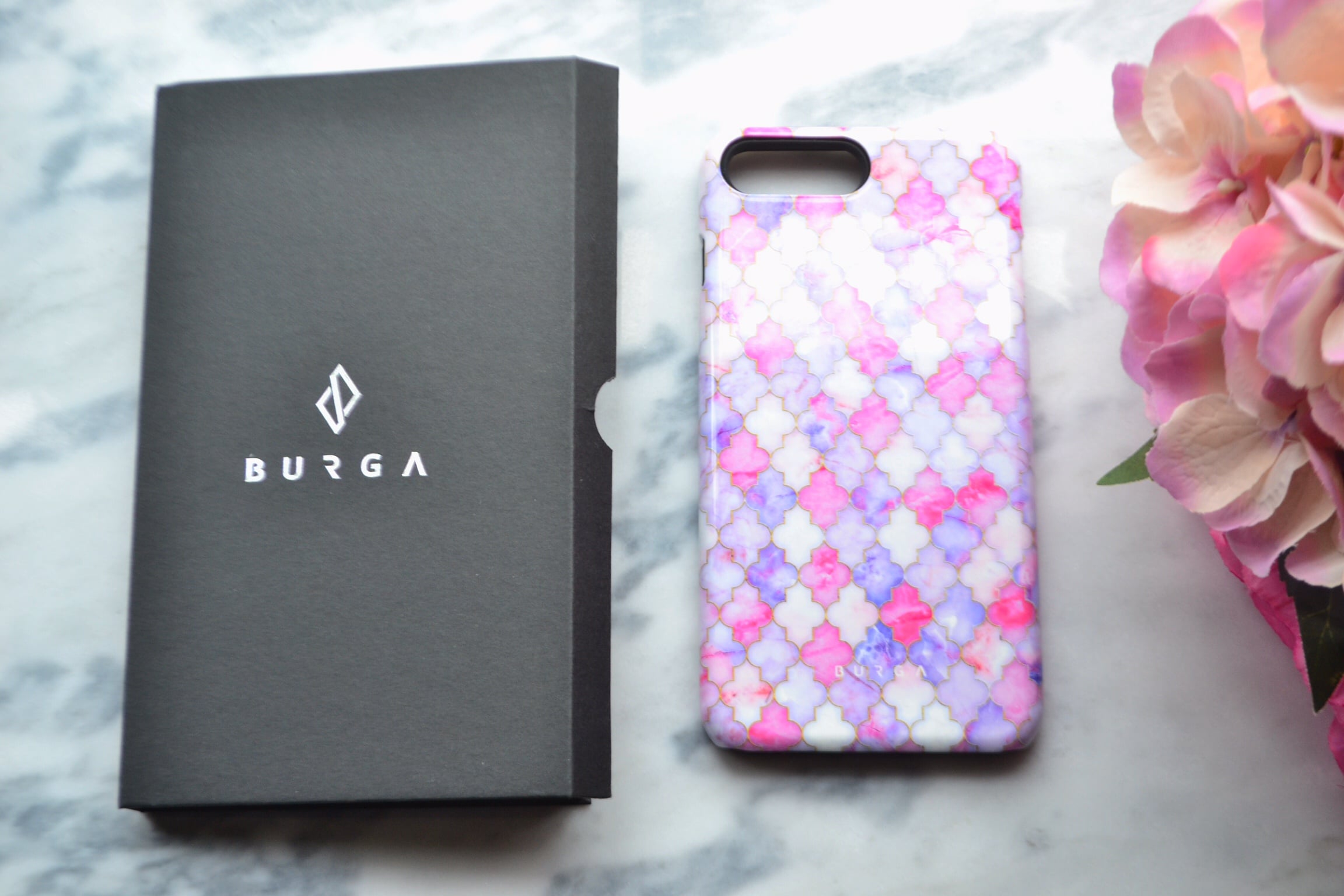 You all know that I LOVE reading your comments so let me know what you all think of this Burga Phone Case!
Have you tried anything from the brand and if so - which design did you choose?
I'd love to hear from you so comment below!
x x