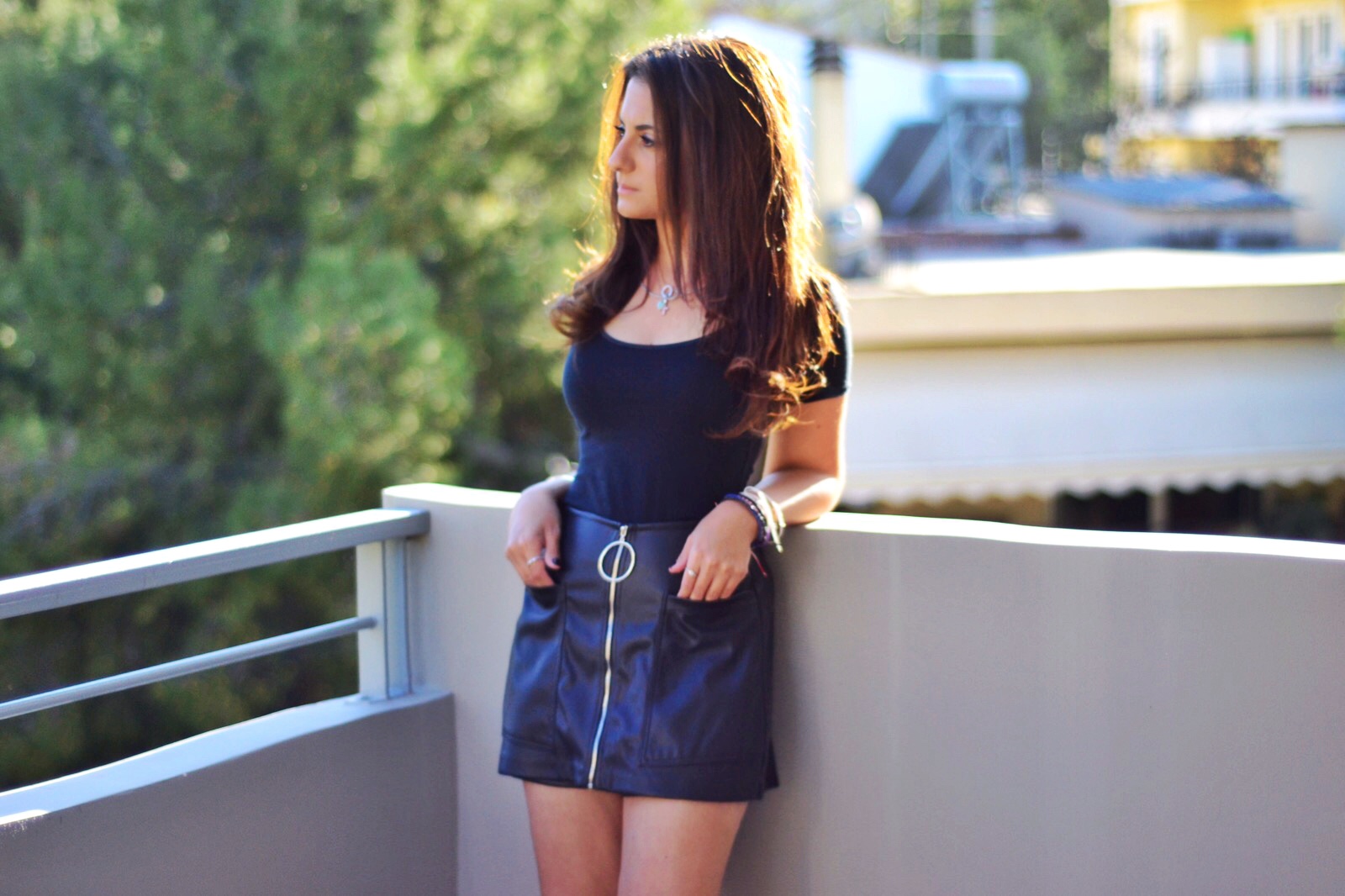 Outfit: Black on Black
Written By: Layla
Location: Athens, Greece
A new week and a new outfit feature is here! Layla's back with a brand new post sharing one of her go-to looks for the Spring / Summer months and warmer days ahead.
Wearing - Top: H&M - Skirt/Short: Bershka (Faux Leather)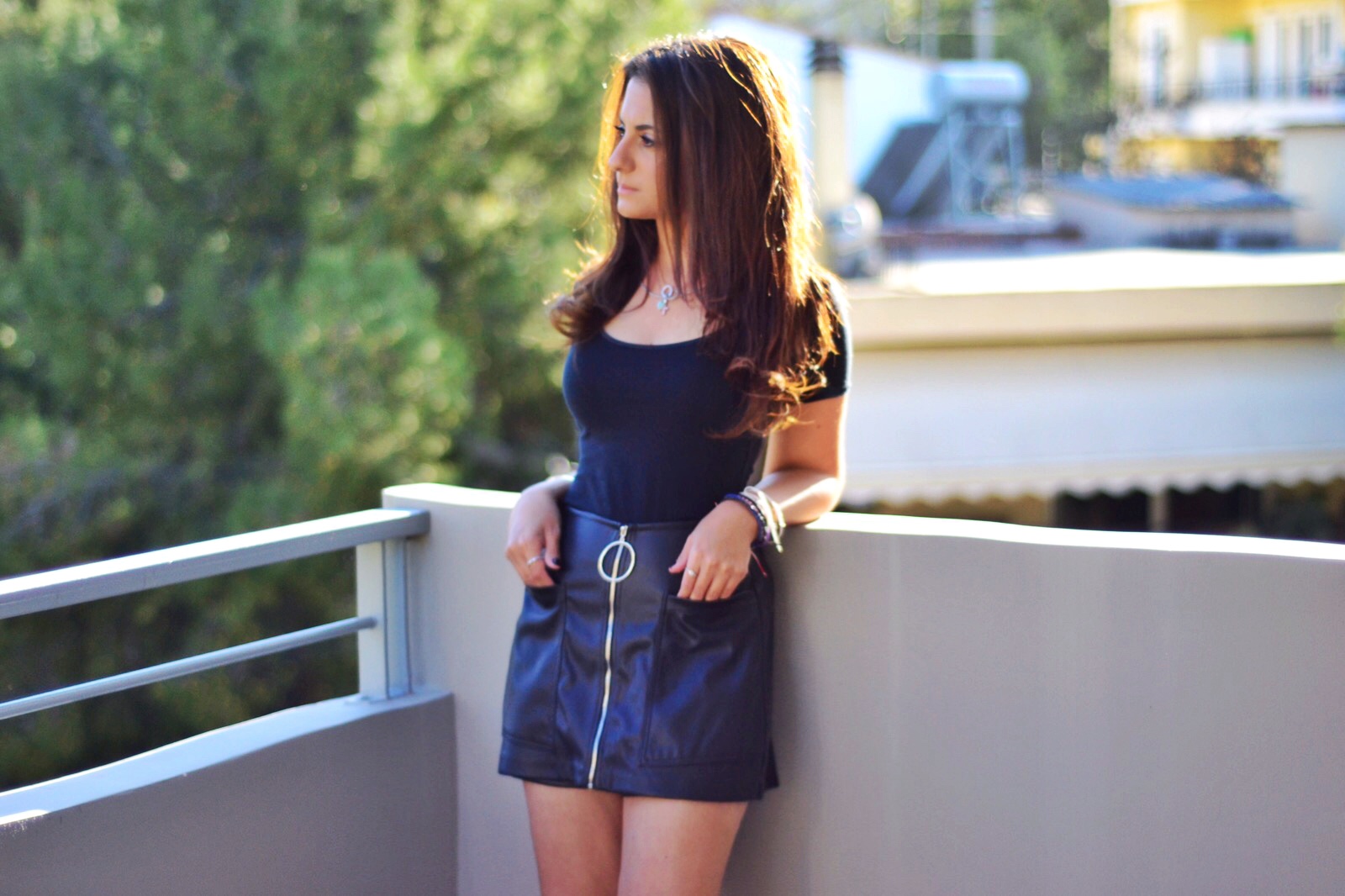 Hey everyone!
It's a brand new week and I'm kicking things off with a brand new post, sharing one of my go-to looks for the Spring / Summer months.
As a lot of you know, for me, fashion is something that allows you to express yourself. There are no boundaries when it comes to fashion however no matter what I'm wearing - I always want to feel comfortable.
A couple of weeks ago I went shopping and spotted this lovely skirt, drawn to the hoop / zip detailing however when I got home - realised that it was actually a skort (skirt/short).
(Faux Leather)
What caught my eye about this skort was the lovely detailing - I love how simple yet stylish it is.
It can be styled in so many different ways and if I didn't tell you that this was a skort - you wouldn't know as it's just that beautiful.
For colder days, this can be worn with an oversized cream sweater and black knee-high boots and during the Spring / summer months - wear with colourful vest tops or opt for an all-black look as I'm wearing in this feature.
Black on Black looks elegant and will easily take you from a day-to-evening look. Just add bangles (see this post) and switch your boots for heels!
I went for an all-black look for this feature as I wanted the focus to remain on the skort and detailing - simple, chic and overall, effortless! I mean, it even has pockets! 🙂
SHOP THE POST
For some reason, I can't find this online so I've chosen some similar options which are just as lovely!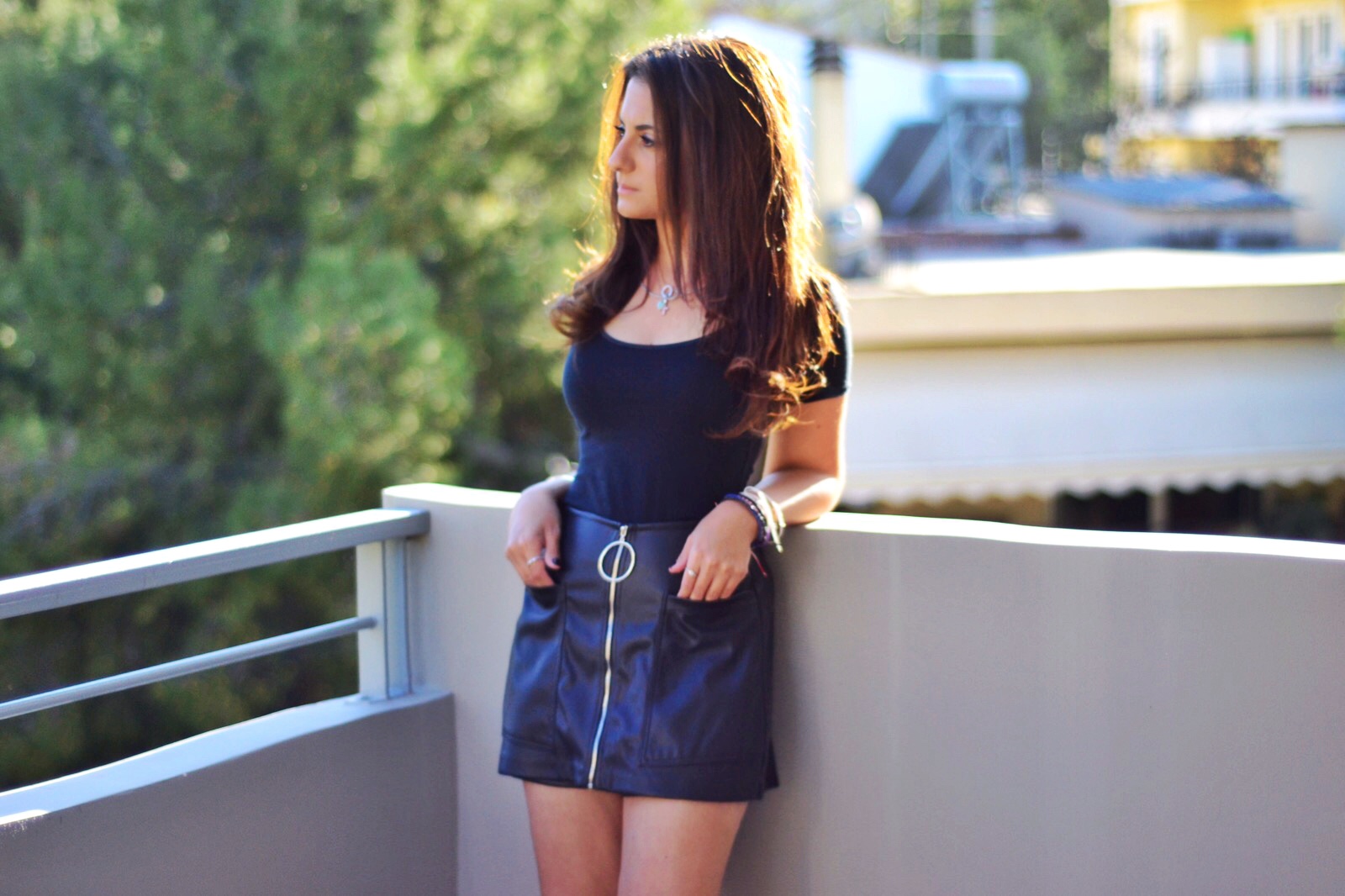 Hope you all have a great start to the week and as always - let me know what you think in the comments below! 🙂
x x