Why Do We Love Shoe Closets?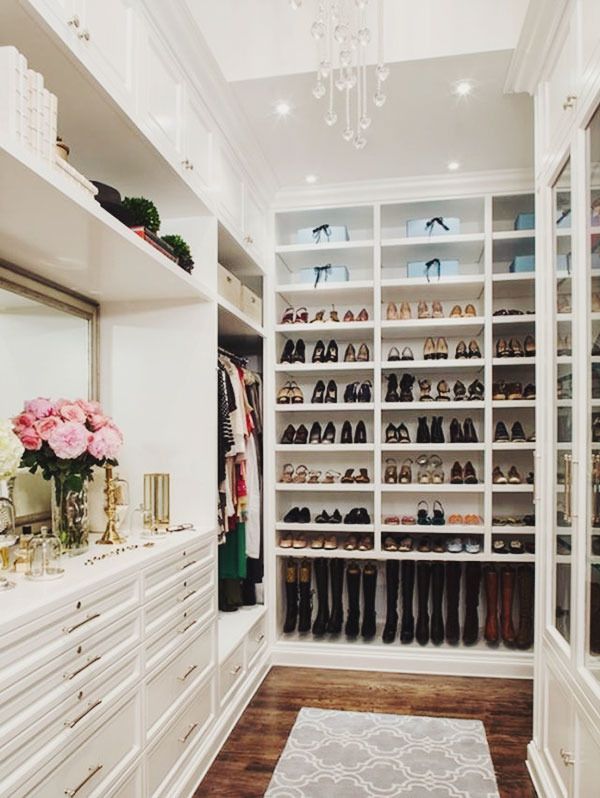 Why Do We Love Shoe Closets?
Whether you're a fashion blogger, a stylist or an interior designer - you'll love shoe closets!
In this post we're sharing our thoughts on shoe closets, how to make the most of displaying your shoes in a beautiful way and of course some inspiration photos - just in case you want to get creative in your home… 🙂
Hey to all of our beautiful readers!
It's the Sprinkles of Style team and we're back with another post - this time, writing about shoe closets, why we're so obsessed with them and how YOU can also get creative by making the most of spare space for a lovely shoe closet.
We all love shoe closets, whether you're a fashion blogger, a stylist or an interior designer - you'll find a way to make some space for your shoe closet.
If you've been following the site for a while, you'll also know that Layla is a lover of shoes!
She buys shoes just for her shoe closet (yes, this is true) - she actually buys shoes knowing the she might not wear them all too often but can't resist as "they look so pretty"….. if you thought you were bad, you have no idea!
Why Do We Love Shoe Closets?
In the U.S - shoe closets are generally a part of a walk-in wardrobe as theres much more room in home over there.
Here in the UK however, things are a little bit more limited when it comes to space shall we say….often having to compromise on different things to make room for what we need.
Across Europe, again - it's a different story, there's much more room in homes with huge closet spaces and plenty of room for your shoe section.
For those of us in the UK, it's always worth making a trip to IKEA and having a look at wardrobe solutions.
 If you know your IKEA furniture, then you'll know that something similar can be found to what you can see in the picture on the left….
🙂
Why Do We Love Shoe Closets?
OK, so you've got your shoe closet and space all sorted but now, you need more shoes to fill it? (Any excuse for shopping)
Thanks to the internet there's so many places to purchase shoes from but there's one little gem we've come across and it's Elevate Your Sole - here, you'll find something for everyone.
Their store is located in Wales but they also sell on their website - stocking good-quality, designer brands such as Sketchers and Birkenstock.
See Also
You'll come across some really unique piece that you won't necessarily find on the high street and that's what we love about online shopping.
This is one of the main advantages when you shop online - you can find some lovely pieces that you might not have found otherwise.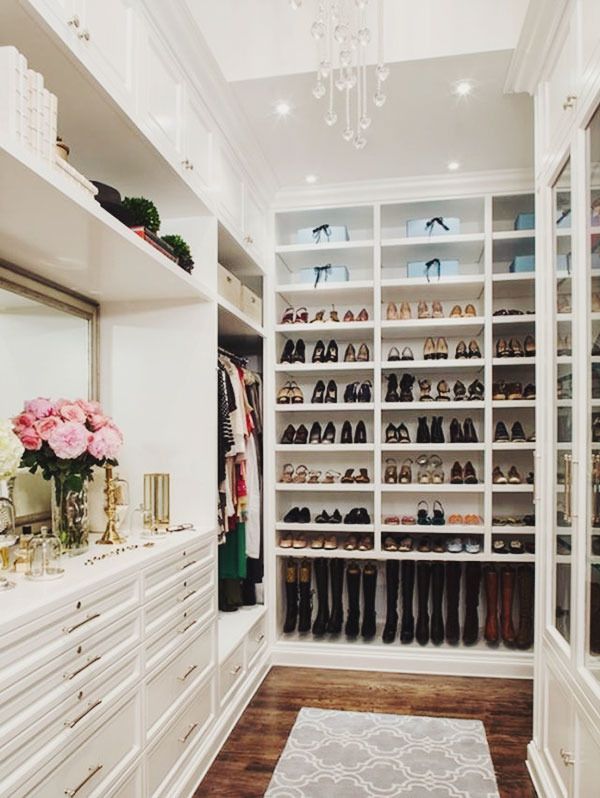 We love reading your comments so let us know what you think of shoe closets!
If you have any inspiration posts or have created a beautiful space - let us know in the comments, email us any links and feel free to get in touch.
Sprinkles of Style Team
xx
(Images of shoe closets - Pinterest)