Valencia – An Early Summer Break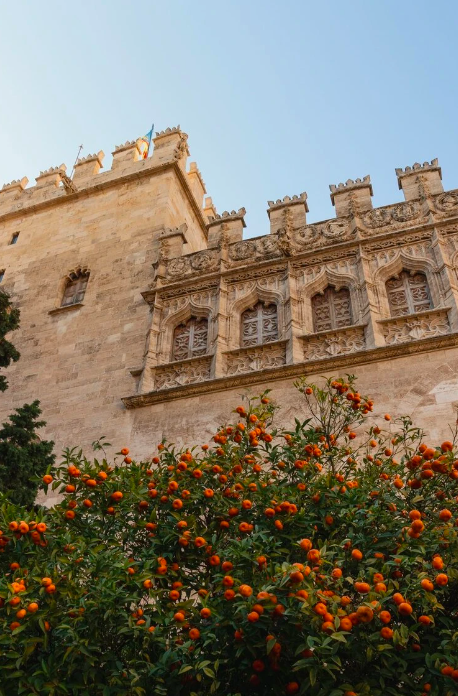 Looking to get away for and Early summer break? Take a look at Spain's third largest City – Valencia! Fantastic for a long weekend or city break.
Admire the beautiful buildings (pictured) and enjoy the culture, visiting the museums, cinema and aquariums – simple and affordable for you quick escape.
Flight time from London: 2 hours and 20 minutes. Flight times can vary.
Enjoy The Food – and Sangria! Lia Valencia
With early summer breaks away, you'll want to spend as much time enjoying the city and this is a fantastic spot to visit in the evening.
Located in central Valencia with beautiful interiors and an understated ambiance – this restaurant is stylish and serves authentic mediterranean dishes with a creative twist.
Opening from 8PM in the evening, this is a lovely place to visit.
Bakery – The Quick Stop When Exploring. Fornelino
Exploring the city can bring on the munchies and if you're looking for a quick bite – check out the bakeries such as Fornelino.
Incredibly affordable and relaxed, the atmosphere is wonderful for you to relax in and gather your thoughts – just what you need on your quick escape!
From Croissants to traditional bakes and coffee, you'll enjoy your time!
See Also
Rest and Recharge. Caro Hotel
A true traditional hotel in the historic town of Valencia. Modern and elegant decor inside with the rustic elements of the building being restored and kept makes this place incredibly cosy and comforting.
Bringing together modern decor with boutique luxury-hotel vibes, this is a lovely option and features an outdoor pool area, with sun beds, a bar and a Michelin-starred restaurant.
Everything you need for your quick, early summer break!
xx