The Pink Bakery in Spain You Need To Visit!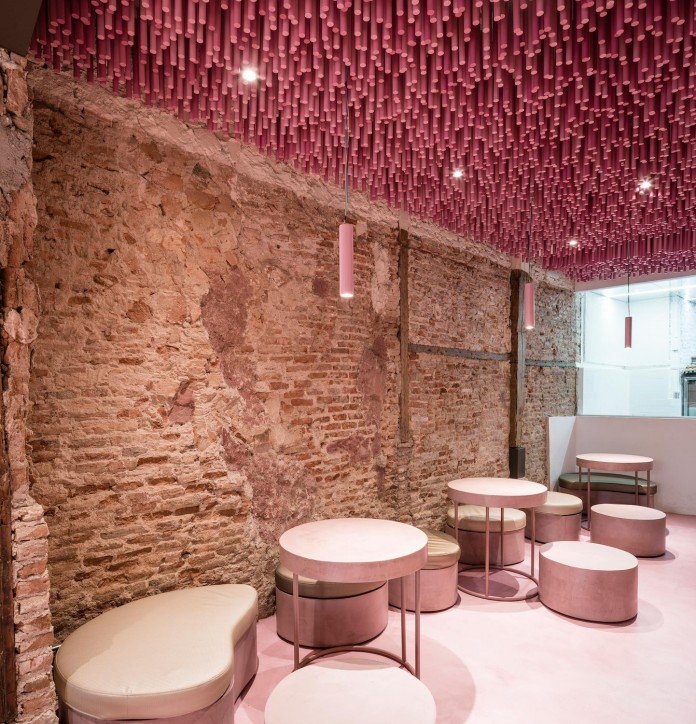 The Pink Bakery In Spain You Need To Visit
Written By: The Sprinkles of Style Team - Instagram: @sprinklesofstyleofficial     Follow Layla - Instagram: @layladbeauty
Location: Madrid, Spain
Love Pink? Love Instagram? At Sprinkles of Style, we may have found the perfect bakery and below, you can see why....
The Pink Bakery In Spain
So - what's this all about?
Here at Sprinkles of Style, we love bringing you unique places to visit and we may have found a totally Instagram-worthy spot in Spain.
Presenting, Pan y Pasteles - a bakery and pastry kitchen which not only serves up delicious bread and pastries but also comes complete with 12,000 pink painted wooden sticks making this a truly unique building in the area.
The bakery is located in the town of Alcala de Henares which is around 30 minutes away from Madrid so you can easily plan an early morning visit to eat some freshly baked bread whilst checking out the unique decor and building.
As you can see, the design is modern with touches of classic elegance.
See Also
The brick-wall has been embraced, as you can see, along with the complimenting pastel pink and white furniture which looks great throughout.