The Lap Pool House in Tinos, Greece
Whilst we may be dreaming about our travels, there's no harm in taking a look at beautiful buildings and locations around the world and in this post, we're taking a look at the Lap Pool House in Tinos, Greece.
The building has taken inspiration from the Island itself – incorporating the landscape and taking advantage of the stunning, uninterrupted sea views….
Overall, the design is extremely minimalistic, calm and features a spa-like quality with the ambient lighting. The main ambition of the home is to connect the person living there with the surroundings and scenery.
Tinos
Tinos is a beautiful island and primarily known for the Church – the Church of Panagia.
Every year, on August the 15th, thousands of people travel to the island to arrive for the festival and to visit the renowned Church.
(I'll feature more about Tinos in another post.)
Whilst the main part of the island is filled with cafes, restaurants, shops and lovely boutiques and gift shops, just a short drive up the mountain and you're welcomed by serenity.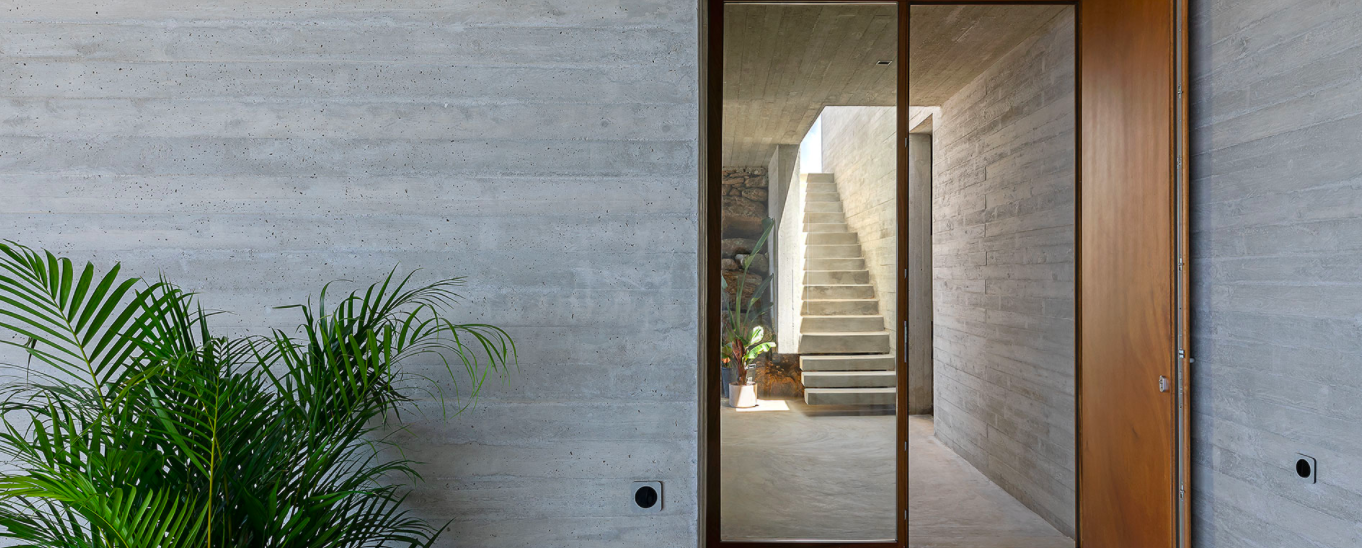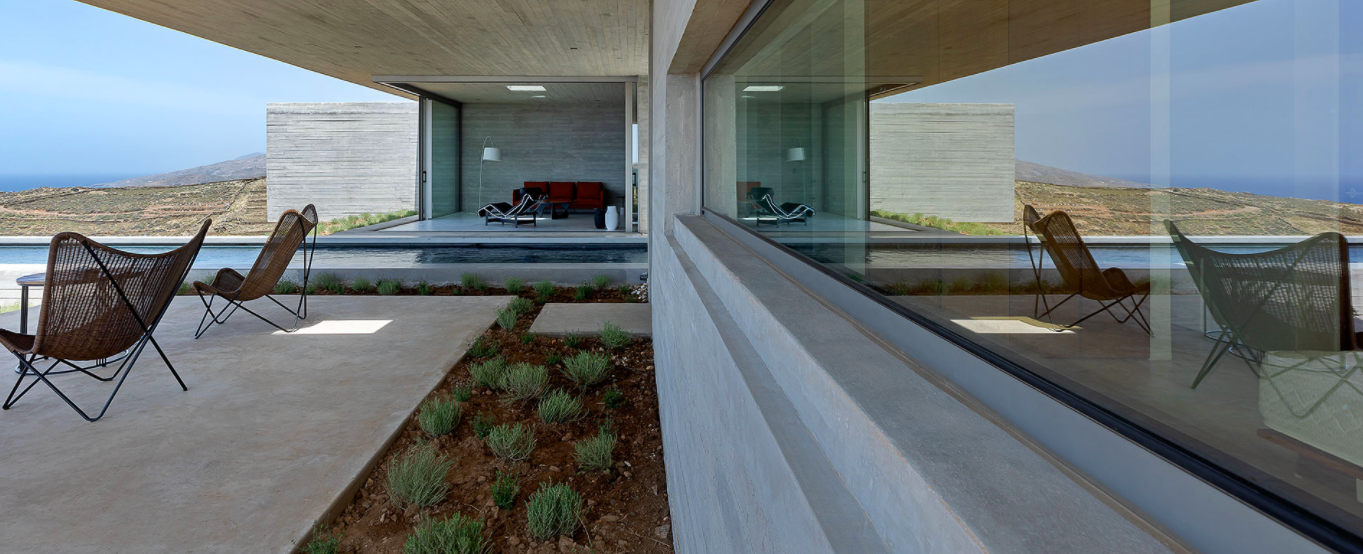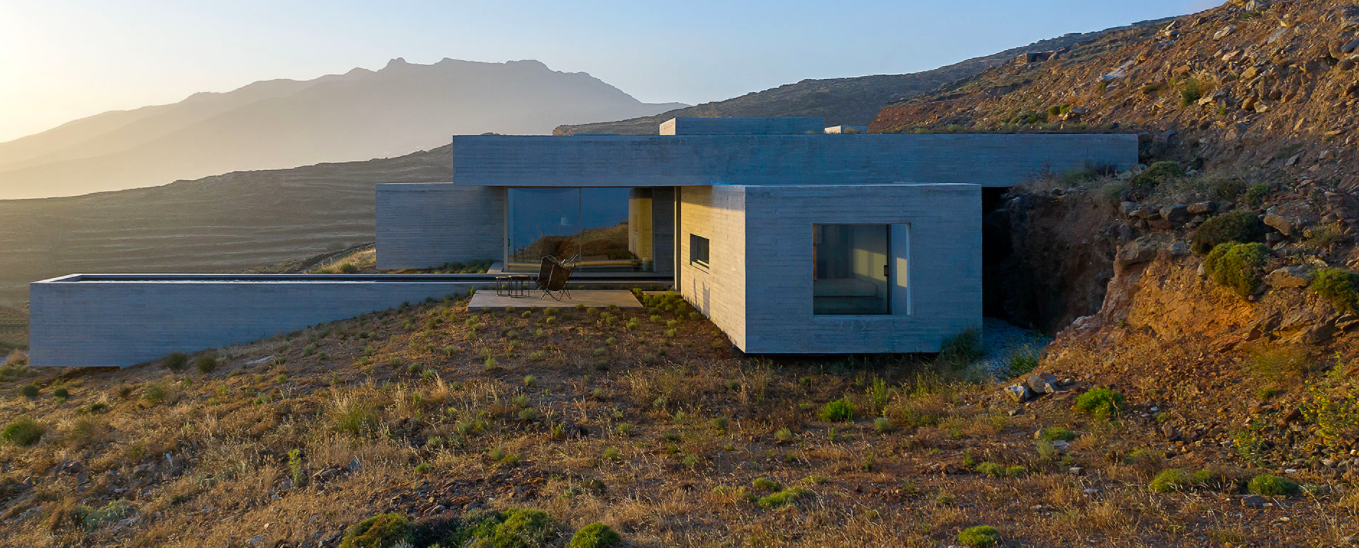 Beautiful views of the island can be admired along with gorgeous sea views.
The building has been designed with unique materials, textures and colours to give things a clean, bare finish and for the roofing to camouflage and blend with the surroundings.
See Also
The pool and water aspect has been incorporated into the design to allow a "flow" and to compliment the rocky surroundings with it's contrasting smoothness. Balance.
The Olive Tree also adds an "earthy" touch and as you can see in the photo, when looking ahead – you can see the glorious sea views which are uninterrupted.
Photos and Details: Aristides Dallas (aristidesdallas.gr)
Layla x