Smashbox Be Legendary Lipstick Review
Smashbox Be Legendary Lipstick Review
Hi everyone!
I hope you're all well and having a wonderful week so far! In today's post, I'm writing about these lovely lipsticks from Smashbox and I just know you're going to love them!
Smashbox Be Legendary Lipstick Review – Packaging
Considering this is beauty blog, I don't think I've ever featured Smashbox on here before but I have used their products before and I love their simplistic packaging however these lipsticks stand out a little bit more with that 'touch' of colour which you can see.
The colours are featured to show you the colour of the lipstick however 'Do No Wrong Matte' isn't as dark as shown on the lipstick packaging but you can see all that below!
Inside the box, you've got the lipstick which looks lovely. Yes, it does look simple but there's a touch of luxury to it which I love. More often than not – less is more.
Smashbox Be Legendary Lipstick Review – Colours
I've been provided with the following for this review.
Bombastic – A fun, bright pink colour with blue undertone.
Do No Wrong Matte – A lovely rich beige shade with blue undertone.
Punch Drunk Matte – A rich berry shade with blue undertone.
If you've read other lipstick reviews, you'll know that for me – blue undertone is key when it comes to choosing your lipstick.
Why? The blue undertones in lipstick instantly brighten your face giving you that super-healthy glow and not only that – your teeth look whiter too! Hooray!
Smashbox Be Legendary Lipstick Review – Texture
Another thing which I know a lot of you want to find out about is the texture as these are labelled as matte lipsticks.
I have to say – these are by far the most hydrating and nourishing matte lipsticks that I've tried! They're even better than normal lipsticks and feel like a lightweight lip balm – just with added colour!
Smashbox Be Legendary Lipstick Review – Lasting Power
I've used all three lipsticks for different make-up looks but my go-to colour is Do No Wrong – it's a shade which compliments all my looks from simple to smokey eyes which I'm loving at the moment.
Apply any of the colours in the morning and these lipsticks will easily last you till around 3 in the afternoon – providing you don't eat a full-blown meal.
When I'm rushing to meeting or attending PR events, I'll apply one of the colours in the morning and with my coffee on-the-go I find that my lipstick looks just as lovely in the afternoon!
If you tend to eat snacks throughout the day – this will not fade however if you eat a full meal, it will fade leaving you with a stain effect.
As these are matte lipsticks they do last longer so these are great if you don't want to fuss too much with your make-up during the day.
Smashbox Be Legendary Lipstick Review – Purchase 
You know that I love making things easy so below you'll be able to see the lipsticks all linked through to the official UK Smashbox shopping page!
Click HERE where you'll be re-directed to the UK Smashbox website.
Or, if you prefer – visit the BOOTS website which will take you right to this lipstick.
Priced at £17.50 some people will say this is pricey for a lipstick but when you consider the formulation, the development and the fact this is a nourishing matte lipstick – it's worth paying more and making sure you're happy with what you have!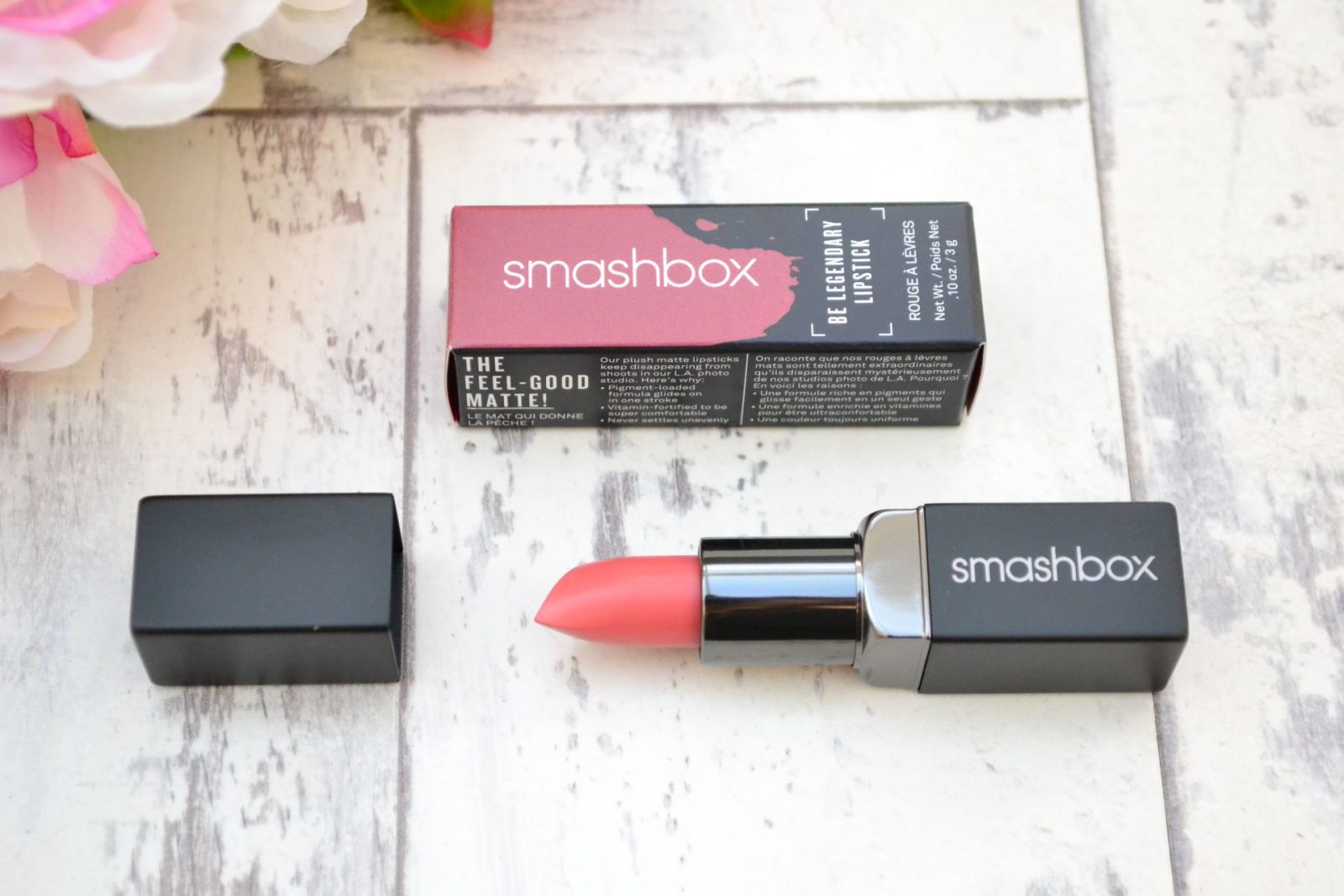 Let me know what you all think! 🙂
xxx