Maui Fantasy Perfume Review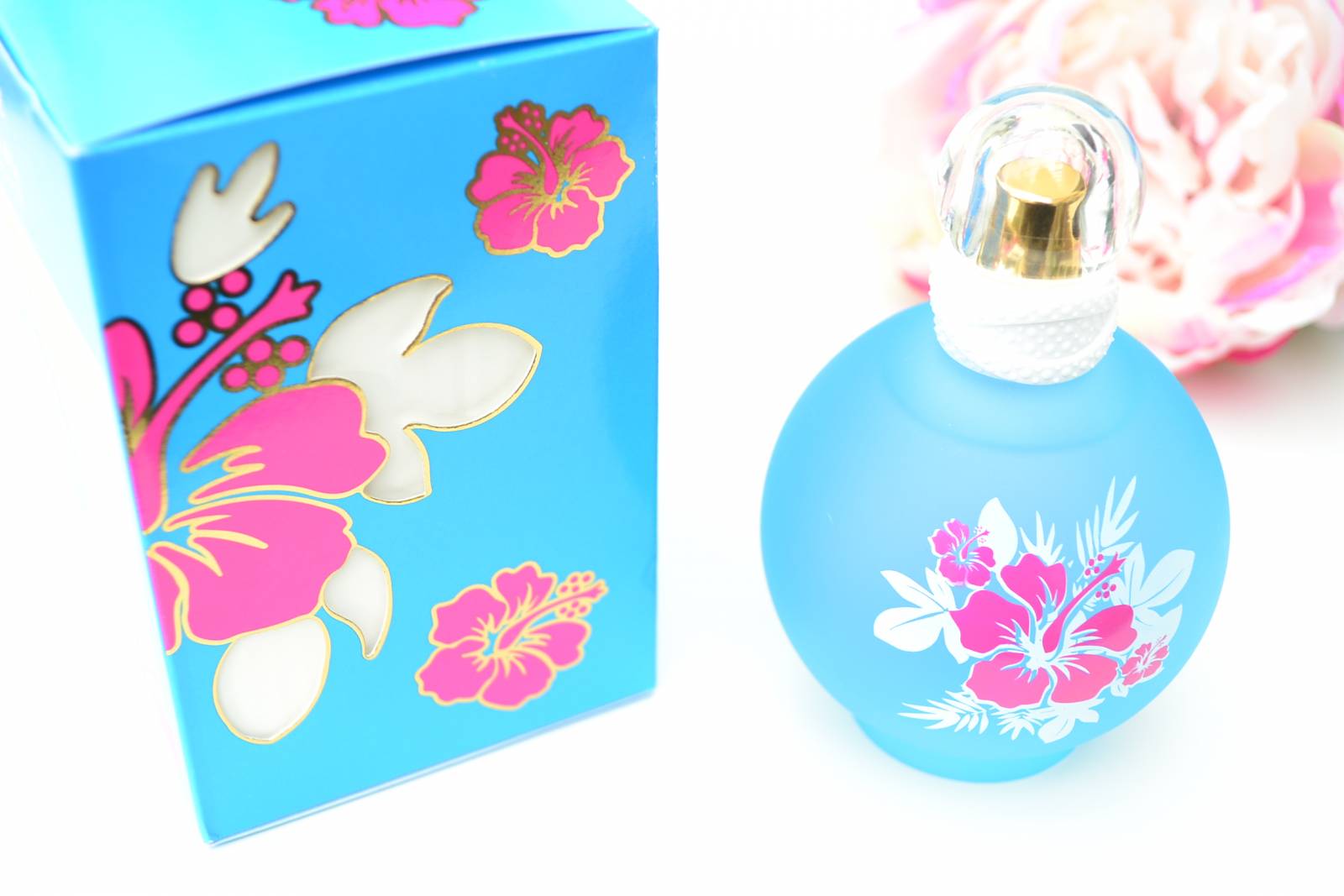 Maui Fantasy Perfume Review By Britney Spears – "Aloha from Hawaii!" Well, kind of…..
I'm writing about the latest launch from Britney Spears' ever-growing perfume collection and it's the Maui Fantasy Perfume – we might not be in Hawaii but lets just say this is the next best thing!
Maui Fantasy Perfume Review – Packaging
OK – how pretty is this!? As soon as this landed on my desk, I fell in love! It's so eye-catching and as much as I tried to capture it's prettiness through camera, it's just so much nicer in person!
The bright blue contrasts against that gorgeous pop of pink which instantly makes me think of summer plus the gold lining brings it all together and adds a luxury side to it – it really is beautiful!
You all know that I love products that come in pretty packaging like this, for me it shows that a brand has gone into the effort to make their product different and to make it stand out from amongst the rest.
Maui Fantasy Perfume Review – Bottle
Inside the box, you're greeted with a lovely round bottle, following in style of the other Britney Spears perfumes – let's call this one a ball of summer!
As you can see in the pictures below, it's in a blue bottle and still has that lovely pink design on the front with a touch of white and gold on the spritzer – simple, yet really beautiful!
Maui Fantasy Perfume Review – Scent
A lot of the other perfumes from Britney Spears have a very sweet scent and I thought that this would be similar but I was pleasantly surprised!
A fruity/floral/fresh blend – it's absolutely gorgeous and here are some of the key ingredients used: Grapefruit, Passionfruit, Orange Blossom, Hibiscus, Vanilla and Coconut.
It's such an uplifting perfume and has the perfect balance between fresh and sweet – if you like your sweeter scents (like me) then you'll absolutely love this AND if you love your fresh scents, you'll love this!
The best way to describe it is unique – it's a lovely perfume and really does make me think of summer! 🙂
Maui Fantasy Perfume Review – Lasting Power
Perfumes can be very hit and miss with their listing power but I'm really happy with how well this lasts during the day!
Apply in the morning and in the afternoon you can still pick up the sweeter notes like Vanilla and Coconut however I'd say if you're going out in the evening, pop this in your handbag and re-spritz just before!
🙂
Maui Fantasy Perfume Review – Purchase
OK, this is a LIMITED EDITION perfume so if you want to add this to your collection, make sure you get it while you can!
I absolutely love it so I'll be stocking up on a couple of bottles – yes, it really is that lovely!
Priced at £24.99 I think it's a great price – make this your summer scene this year! Available from The Perfume Shop with it linked below 🙂
Maui Fantasy Perfume By Britney Spears 
Maui Fantasy Perfume Review – Overall
I highly recommend this perfume, it's gorgeous and really smells divine! It's a ball of summer or summer in a bottle! 🙂
It's the perfect blend of fresh and sweet – it's unique and as you can tell I love it!
Pop into your local perfume shop and ask to see whether you can have a sample – you'll love it!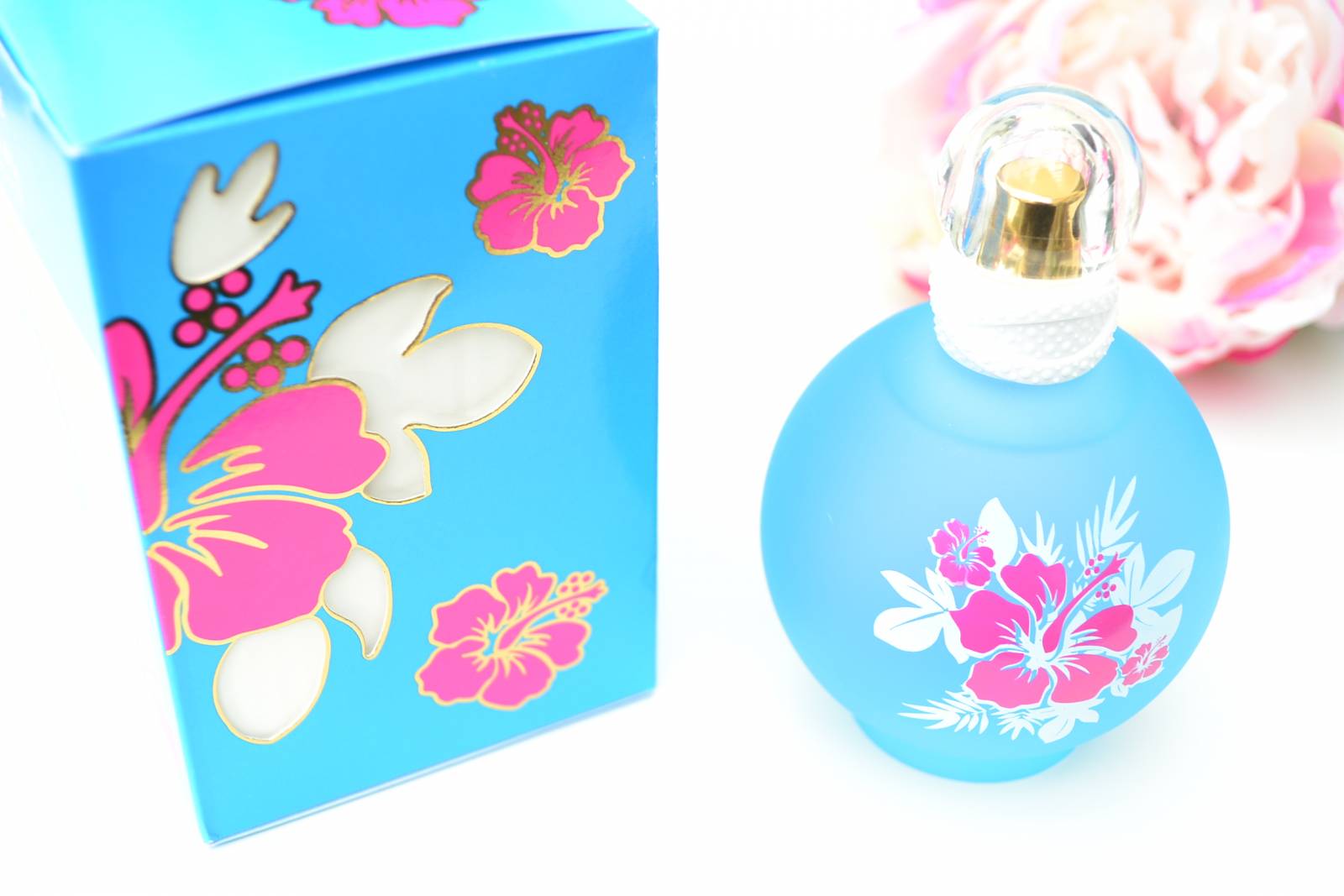 I'd love to know what you think so let me know whether you've seen it, smelt it, bought it or maybe you haven't even seen it yet!?
Does this sound like the perfect summer scent?
xxx